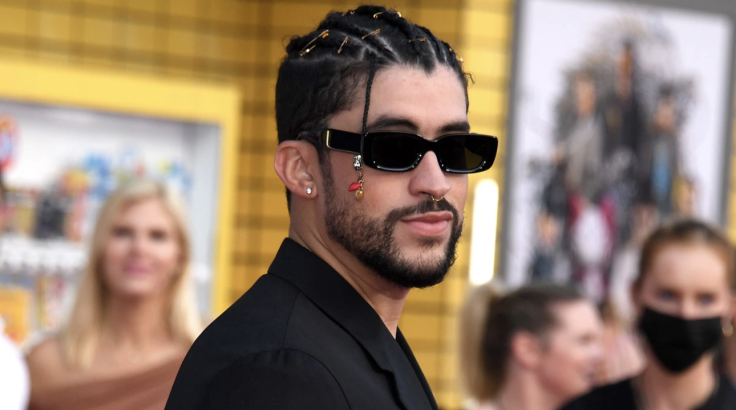 Superstar Bad Bunny is being sued for $40 million by his former girlfriend Carliz De La Cruz Hernández, who claims that he used her recording in two of his songs without her permission.
Hernández said that she recorded the catchphrase "Bad Bunny baby" on her phone in 2015 before the artist, known formally as Benito Martínez Ocasio, became a star, reported BBC.
At that time, Ocasio had asked her to record herself saying it, as per the Associated Press. She did the recording in a bathroom when she was staying with a friend of hers. She chose the spot as that's where it was least noisy and then she sent the recording to him, said the lawsuit.
The line then appeared on Ocasio's 2017 singles "Pa Ti" and "Dos Mil 16" was released last year.
For the past three years, the Puerto Rican singer and rapper was the most-streamed artist on Spotify.
He has not publicly responded to his ex-girlfriend's legal action, which was filed earlier this month in Puerto Rico.
The lawsuit said that the two got together in 2011 and both worked in a supermarket while Bad Bunny also made music.
Using the voice notes app, Hernández recorded many versions of herself saying the "Bad Bunny baby" line.
Her lawyers claimed that just days before the artist's latest album "Un Verano Sin Ti" came out last year, his team offered to buy the line's rights from her for $2,000.
She refused, but still, the album was released with her line on it. "Un Verano Sin Ti" became a hit and got nominated for album of the year at the Grammy Awards. "Dos Mil 16 has" had 280 million Spotify plays and 60 million YouTube views.
His former girlfriend said that her recording has also been used in concerts. She argued that its use amounts to "gross negligence, bad faith" and, an attack on her "privacy, morals and dignity."
According to Fox Business, the two dated on and off from 2011 until 2017. At one point, they were even engaged.
After the hit album came out, thousands of Bad Bunny fans commented on his ex's social media accounts. She said that they also talk to her about it when they see her face-to-face.
The lawsuit said that this has caused, and currently causes, her to "feel worried, anguished, intimidated, overwhelmed and anxious."
According to the suit, all this made her contact "psychologists for help as soon as possible."
© 2023 Latin Times. All rights reserved. Do not reproduce without permission.