Rapper Bad Bunny recently threw a "disrespectful" female fan's phone into a body of water, but he is refusing to say sorry for it.
A video tweeted on Monday showed the 28-year-old star being accosted by the fan in the Dominican Republic. She even tried to take a selfie with him on her phone. Clearly irritated by it, the rapper then snatched her phone and hurled it into nearby water. His reaction to the fan prompted audible gasps from onlookers.
The video got more than a million views, following which Bad Bunny posted a tweet in Spanish saying that the person who comes up to him to say hello, to tell him something, or just to meet him, "will always receive my attention and respect." He further wrote those who come to put a "f***ing phone in my face I will consider it for what it is, a lack of respect, and I will treat it likewise."
His fans were left divided on the matter with some saying that he went too far, reported New York Post. Commenting on the phone-throwing behavior, one said that he needs his personal space but "he can't be out here trying to live a normal life when he's a big celebrity." The fan noted that people are going to "be all up on him." Another said that "Me Porto Bonito" singer or his team "better buy her another phone." Third person said that he can't just damage people's property, and that he "could've just walked away from her or called security."
There were some who defended him saying that may be he was "tired" and needed a break.
Bad Bunny recently said that he will take some time off in 2023 after his World's Hottest Tour. He shared that this year is for his physical health, "emotional health to breathe, enjoy my achievements." He said that he is going to celebrate, and he has "a couple of sporadic commitments, and I'll go to the studio, but there's no pressure."
According to TMZ, he was named the top streaming artist in the world for 2022. It is his third consecutive year taking that title, with more than 18.5 billion streams online.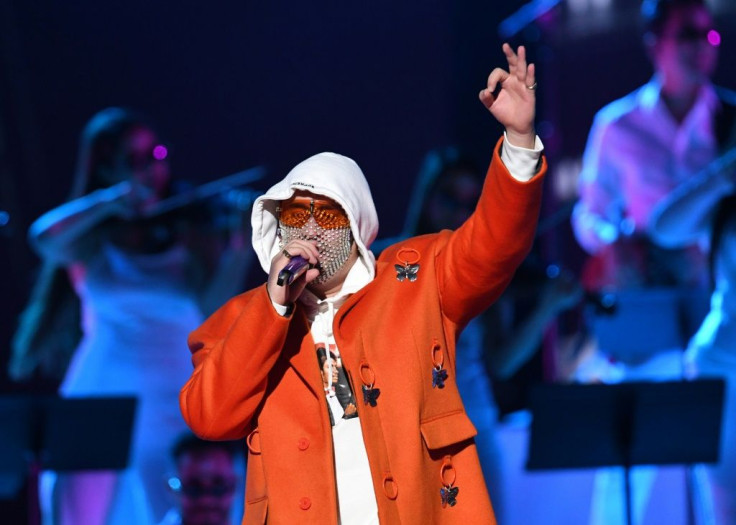 © 2023 Latin Times. All rights reserved. Do not reproduce without permission.