Three lots of Moderna vaccines in Japan have been put on hold after some vials from one lot appeared to have a foreign contaminant.
Vaccine sites across the country reported the contaminated batches before the government decided to halt the use of the vaccine. An investigation has been launched by Moderna to understand the contamination. Reports claim that the contaminants could be metallic particles. An unknown number of people have already received the contaminated vaccine.
The Japanese government 863 vaccination sites across the nation to halt the use of Moderna's vaccine. This was after eight vaccine sites from all over Japan reported contaminants in the unopened vaccine vials since Aug. 16.
Around 1.63 million doses bottled at Spanish pharma company Rovi will not be administered as per the country's health department. Japan has a system in place which requires vaccine center staff to check each vial before using it. This system allowed the eight sites to notice the contaminants. All the contaminated vials were from the 3004667 lot.
Following the discovery, the Japanese government halted the use of the 3004667 as well as lots 3004734 and 3004956. Even though there were no contaminants found in the other two lots, they were bottled on the same factory line during the same period as the tainted vaccines.
According to NHK, the substance found in the vials could be metallic particles. During tests, the contaminants appeared to be attracted to a magnet.
The ministry claims that there have been no reports of health issues from the vaccines. Those who received vaccines from the recalled lot have been asked to contact a doctor if they feel unwell. They can also get in touch with Takeda Pharmaceutical, the company that handles the distribution of Moderna vaccines in the country.
The lot number of vaccines is written on the vaccine certificates, so those vaccinated can check the lot number. It is unclear how many people have been vaccinated from the tainted lot. It is estimated that 176,000 shots have been administered from the lot.
Moderna has launched an investigation into the reports of contamination, Reuters reported. Rovi spokesperson said that there could have been a manufacturing issue in the production line. As the investigation is ongoing, further details were not shared.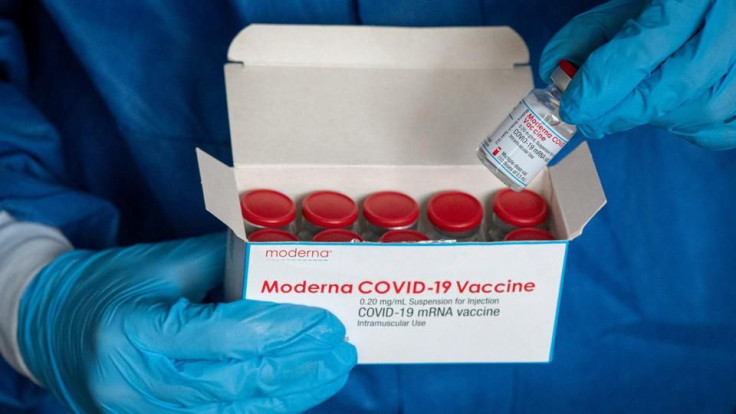 © 2023 Latin Times. All rights reserved. Do not reproduce without permission.