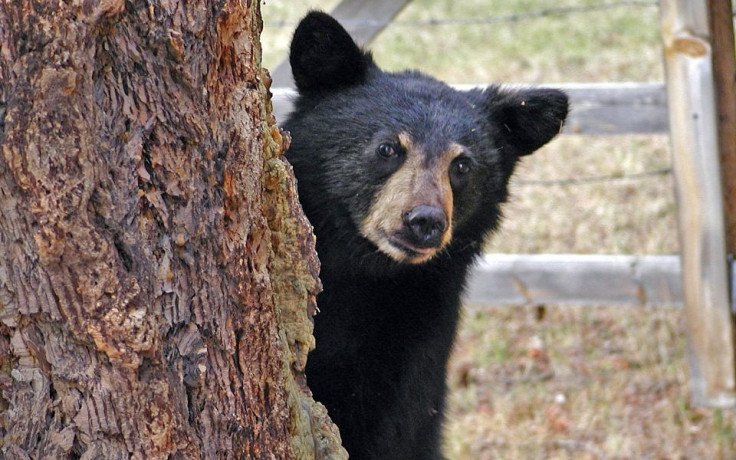 A bear snuck into a Volvo manufacturing plant in Virginia on June 4 and got stuck in the ceiling measuring about 20 feet high from the ground. Employees of the manufacturing plant were told to stay in the cafeteria while wildlife officials assessed the situation to facilitate the bear's rescue.
According to Fox News, officials from the Virginia Department of Wildlife and Resources had determined the best course of action was to dart the bear as its location would not allow it to leave the premises on its own. "Considering the plant's production needs, (it was) decided that the best course of action would be to immobilize the bear and remove it from the area." the officials wrote on their social media.
State biologists utilized a chemical immobilization dart to tranquilize the bear before proceeding to bring in some heavy equipment to enable them to reach the bear. The plant's forklift was among the equipment used to bring the bear down. Upon assessment of the bear's post-rescue condition, it was found to be unharmed from its vertical pursuit and was taken to a "suitable site for release."
In another bear incident in Arizona, Sulphur Springs Valley Electric Cooperative, a utility company in the city of Wilcox, responded to a report last Monday morning about a bear that had managed to get itself entangled in power pole wires.
The rather small-sized bear climbed up the utility pole forcing the power company to shut off electricity in the area before commencing the rescue. Two utility employees worked their way onto a boom equipped with a truck basket that was used to coax the bear to climb down.
The bear eventually climbed down with little assistance and skittered off into the desert. Officials from the Arizona Game and Fishing Department said the bear was able to descend the pole unscathed.
The utility company restored power to its 3,500 residential customers after the 15-minute rescue. One of the utility workers said they had informed residents on the reason for the outage and cited that several of their customers were understanding about the incident.
© 2023 Latin Times. All rights reserved. Do not reproduce without permission.