A team of investigators from the Federal Bureau of Investigation (FBI) in the U.S. is set to join the Lebanese authorities to identify the actual cause of the deadly blast that shook the capital city Beirut earlier this month.
The U.S. under-secretary for political affairs, David Hale, revealed that the FBI has been invited by the Lebanese authorities and will be taking part in the investigation to identify the actual cause of deadly blasts in Beirut that killed more than 170 people and left thousands wounded. Hale further added that a thorough and transparent investigation must be conducted to reach a conclusion concerning the Beirut explosion.
"We really need to make sure that there is a thorough, transparent and credible investigation. I know that is what everyone is demanding," Hale said in a statement.
Apart from the FBI, French officials are also a part of the team leading the investigation in Beirut.
The deadly blasts have been linked to the explosion at Beirut port, where 2,750 tonnes of ammonium nitrate was stored since the last six years. However, what led to the fire that ignited the fertilizer remains unclear.
Lebanese have demanded the investigation to be taken out of the hands of the local leaders, who have long been criticized for bickering among each other as well as corruption. People fear that they may try to hide the reasons that do not satisfy their political purpose and threaten their position.
The Beirut explosions triggered a massive wave of violent protests across the city, following which the entire government collapsed and resigned. The Western countries have said that they will directly be providing aid and assistance to people of Lebanon, instead of pumping money through the government. There is a demand for serious reforms in the country before the unrest among public subsides and money is pumped in toward development by the Western leaders.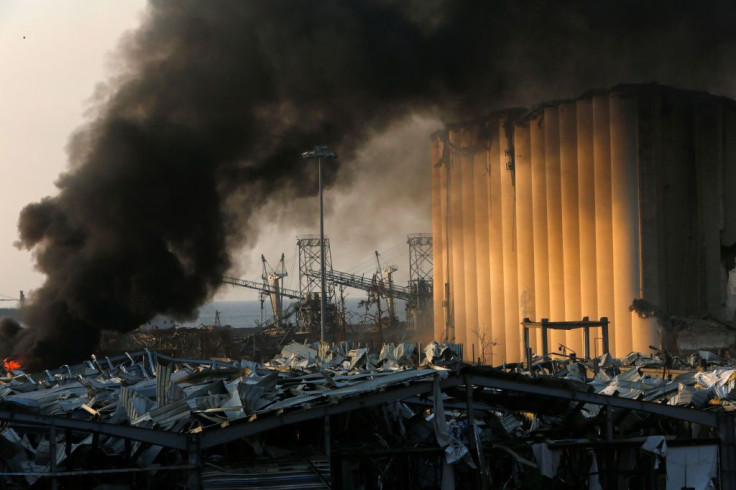 © 2023 Latin Times. All rights reserved. Do not reproduce without permission.