Barely days after the Beirut port explosion crisis, Lebanon now finds itself recording a startling spike in COVID-19 infections record.
The country's health ministry announced on Tuesday, a daily record number of over 300 novel coronavirus cases and seven fatalities, since the explosion in the Capital. Lebanon has so far logged in 7,121 COVID-19 cases and 87 deaths since February.
Tackling the global health crisis has become a bigger challenge post the Beirut tragedy, as public healthcare facilities are on the brink of a complete collapse. There's a dire need for increased supplies in order for frontline workers to tend to the ailing.
The explosion that occurred on August 4 brought the country's healthcare arena to its knees, as the fires claimed over 171 lives while leaving approximately 6000 people injured and stripping 300,000 residents of habitable housing.
The WHO on Aug. 7 issued an appeal for the funding of $15 million to cover emergency health needs in Lebanon, as the country is plunged in economic turmoil after the explosion, compounded by the coronavirus pandemic.
"The emergency in Beirut has caused many COVID-19 precautionary measures to be relaxed, raising the prospects of even higher transmission rates and a large caseload in the coming weeks," said the U.N. Office for the Coordination of Humanitarian Affairs (OCHA) said in a report released early this week.
The unforeseen large-scale displacement of people has piqued fears of contagion of the highly contagious respiratory illness. While the country isn't among the top three nations in the world to be the hardest hit by the viral outbreak, there lies an array of challenges ahead.
Around 15 medical facilities, including three major hospitals, have been partially destroyed by the blasts. As per a recent report, an assessment of 55 primary healthcare centers in Beirut indicated that only 47% of the centers were in the condition to provide full routine services.
The novel coronavirus continues to ravage the globe, has affected over 20 million cases across the globe, and 740,000 deaths. Despite there being an impressive recovery rate and stringent lockdown measures, the infections continue to climb across the globe.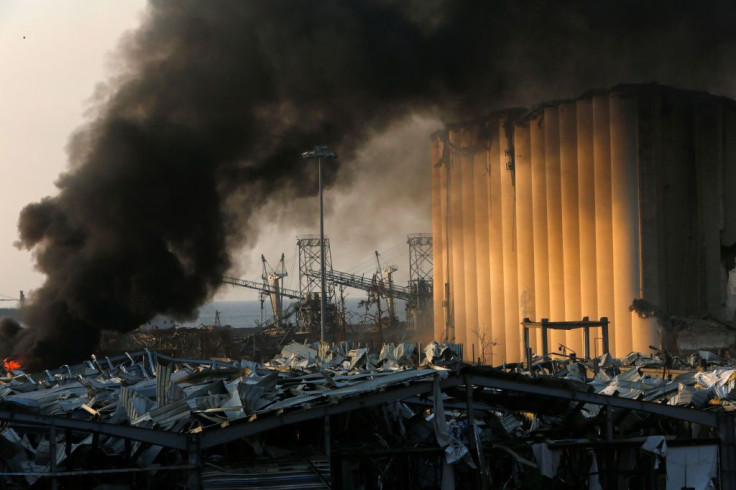 © 2023 Latin Times. All rights reserved. Do not reproduce without permission.