Iran wants the U.S. to lift sanctions against Lebanon, an announcement that came a day after international leaders pledged $300 million humanitarian assistance following the deadly explosion that took place last week in the capital city, Beirut.
In addition to its expectations out of the U.S., Iran has also asked other countries to not politicize the Beirut explosion, which is known to have left at least 158 people dead and more than 6,000 injured.
The humanitarian assistance is expected to go toward the required support for 300,000 people who have been left homeless by the deadly explosion.
"The blast should not be used as an excuse for political aims ... the cause of the blast should be investigated carefully," Iran's Foreign Ministry spokesman Abbas Mousavi said on Monday, August 10. "If America is honest about its assistance offer to Lebanon, they should lift sanctions."
The assistance that was announced on Sunday will be "directly delivered to the Lebanese population" and offered support for an "impartial, credible and independent inquiry."
French President Emmanuel Macron, who became the first international politician to visit the site of the blast, said it is high time for the Lebanese authorities to bring reforms as demanded by the people.
"Lebanese authorities must now implement political and economic reforms demanded by the Lebanese people and which alone will enable the international community to act effectively alongside Lebanon for reconstruction," he said during a virtual conference.
The unfateful event has triggered a series of protests with thousands of people protesting on the streets against the government and to put forward their demand for social and economic reforms. The Lebanese police opened tear gas on protestors on Sunday, in an attempt to clear the crowd that blocked the roads near the parliament.
The explosion has been linked to 2,750 tonnes of ammonium nitrate, which was stored at the Beirut port since 2013. The blast has left a 43-meter-deep (141-foot) crater at site.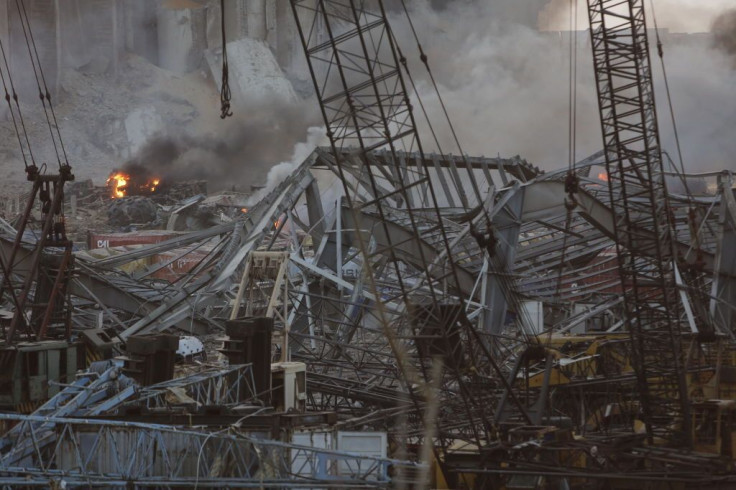 © 2023 Latin Times. All rights reserved. Do not reproduce without permission.