Belarusian protestors have defied new orders from President Alexander Lukashenko, which asked the police to clear the streets in Minsk where thousands of people have gathered.
The European Union, on the other hand, has announced sanctions against the officials that the protestors have been blaming for election fraud and their abuse. An emergency summit on the Belarus crisis was organized by the European Union, wherein a disputed vote on Aug. 9 led to the rejection of the Lukashenko's re-election.
"This is about the Belarusian people and their legitimate right to determine the future path of their country," said Ursula von der Leyen, the head of the European Union's executive commission.
The Democratic U.S. Presidential Candidate Joe Biden also supported the decision.
"The brave citizens of Belarus are showing their voices will not be silenced by terror or torture. This is not about geopolitics but the right to choose one's leaders," he tweeted, while indicating the Belarusian neighbor Russia should not interfere in the matter.
Lukashenko has blamed foreign countries for fueling protests and unrest across the capital city.
"There should no longer be any disorder in Minsk of any kind," Lukashenko said while announcing directive to the police to clear streets. "People are tired. People demand peace and quiet."
The announcement followed the crowding of the streets by hundreds of protestors, especially outside the Interior Ministry, which controls the police. Although a huge number of officers were present there, no significant action was taken.
The protestors called out for the president to resign.
Meanwhile, the president had ordered tightened border security to prevent the influx of "arms and fighters." The intelligence agencies have also been directed to search for the organizers of protests in Minsk.
Earlier, the police detained two people and the Minsk Tractor Works (MTZ) plant and also took charge of state drama theatre, whose director was fired for speaking against the mistreatment of protestors gathered on the streets.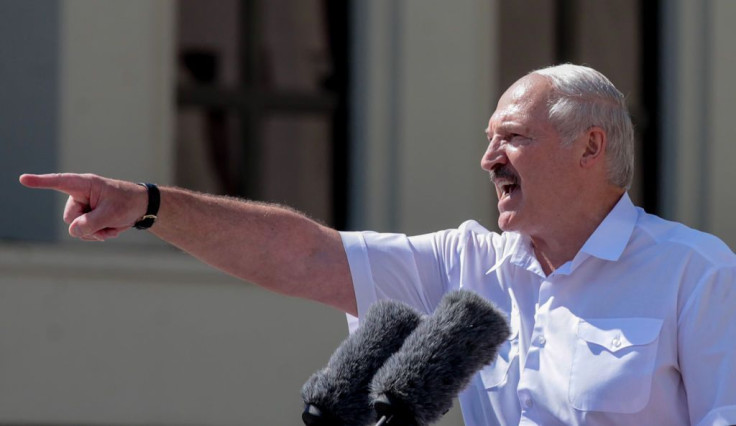 © 2023 Latin Times. All rights reserved. Do not reproduce without permission.