The COVID-19 pandemic has affected more than 750,000 people in the U.S. alone, leaving over 40,000 people dead. The wave is infections has exposed the inequity once again, leaving the vulnerable at the suffering end.
For years, certain groups of people in the U.S. have faced poverty and discrimination. The same population is now at a higher risk of contracting the virus and even succumbing to it.
Therefore, now it has become all the more important to donate generously to help the vulnerable within the communities.
The following are some of the best and highly-rated charities to donate to for COVID-19.
Relief For Undocumented Immigrants
Immigrant Worker Safety Net Fund: This charity set up by the National Day Laborer Organizing Network is helping undocumented workers above 60 and specifically donates cash to organizers, workers and leaders who have already contracted coronavirus infection.
Sanctuary DMV's GoFundMe: The charity set up by volunteer organization Sanctuary DMV and its partners are supporting families, including the ones registered in UndocuBlack Network.
Relief For Native Americans
Native Americans are known to disproportionately suffer from chronic diseases that make coronavirus infection all the more deadly for them.
Native American Community Response Fund: This fund focuses on the needs of urban Indians.
Flickr Fund: This fund is a support system for the tribal communities, their food systems and support remedies.
Support For Domestic Workers
Most of the domestic workers do not have access to health insurance and neither they are paid during their sick time off.
Donate PPE: The organization is responsible for the purchase and distribution of PPE to frontline workers.
The National Domestic Workers Alliance' Coronavirus Care Fund: This organization supports home care workers, nannies and domestic help facing financial challenges.
Support For Medical Services
Children and the underprivileged continue to remain the worst-hit and most vulnerable in the case of any crisis.
Save The Children: In the case of a crisis, children are the most vulnerable. This organization supports children to transform their lives and the future.
Partners in Health: This organization supports the poor who do not have access to proper and advanced medical care.
Food Donations
Feeding America: This organization has seen a huge surge in donations, especially from celebrities. It is associated with more than 200 food banks across the country that feeds thousands of people every day.
Pizza vs. Pandemic: This organization sources hundreds of slices from independent pizzerias and sends to hundreds of workers across hospitals and clinics and to the hungry inhabitants of shelter homes.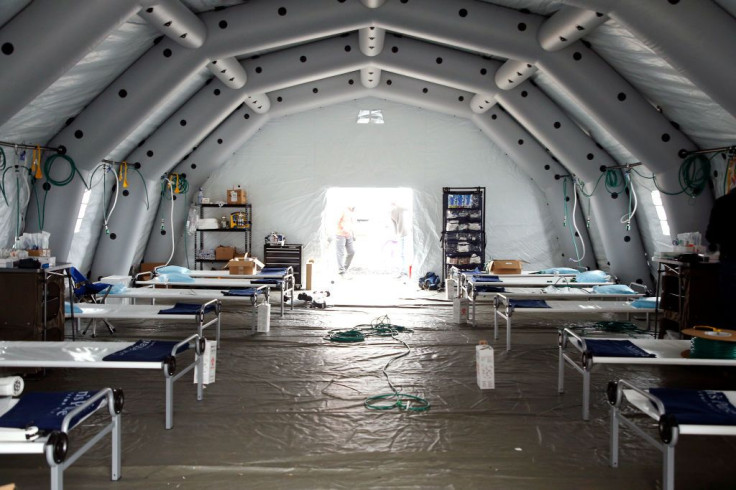 © 2023 Latin Times. All rights reserved. Do not reproduce without permission.