As the entertainment industry mourns the death of beloved television star and animal-rights activist Betty White, her agent shot down rumors on Monday, Jan. 3, that the entertainer had just received a COVID-19 vaccine booster shot days before she died.
Rumors have been circulating online that White had just received a COVID-19 booster shot three days before her passing, with a supposed article attributing the quote "Eat healthy and get all your vaccines. I just got boosted today" to her, according to People.
However, her agent Jeff Witjas confirmed that White did not get her booster shot days before she died, denouncing the individuals who are politicizing the death of the beloved prolific actress.
"Betty died peacefully in her sleep at her home. People are saying her death was related to getting a booster shot three days earlier but that is not true. She died of natural causes. Her death should not be politicized — that is not the life she lived," Witjas said.
The quote, attributed to an article published by Crow River Media in Minnesota, was found to be false, with its current and past versions that could be found on the Internet not containing the quote being spread around social media, the Associated Press reported.
Reportedly, comedian Carol Burnett said that White had called out the name of her deceased husband Allen Ludden's name moments before she died, with White's assistant witnessing it, according to Page Six.
"I know, I know. I spoke to Betty's assistant, who was with her when she passed, and she said the very last word out of her mouth was 'Allen,'" the comedienne said.
"I don't think Betty ever feared passing because she always wanted to be with her most beloved husband Allen Ludden. She believed she would be with him again," Jeff Witjas said about White's death.
When previously asked about her death in 2012, White had said that she was not afraid of it, before sharing her mother's approach to facing death without fear.
"She always thought of it as — she said, "We know we have managed to find out almost anything that exists, but nobody knows ... what happens at that moment when it's over,'" she said. "And she said, 'It's the one secret that we don't know.' So whenever we would lose somebody very close and very dear, she would always say, 'Well, now he knows the secret.' And it took the curse off of it somehow."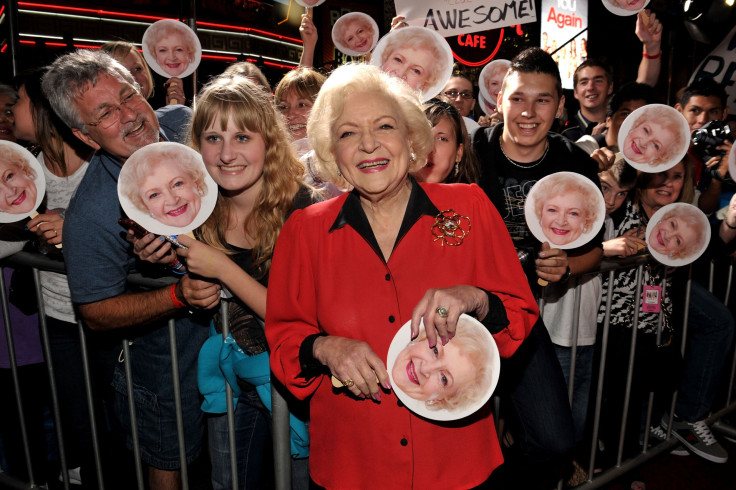 © 2023 Latin Times. All rights reserved. Do not reproduce without permission.