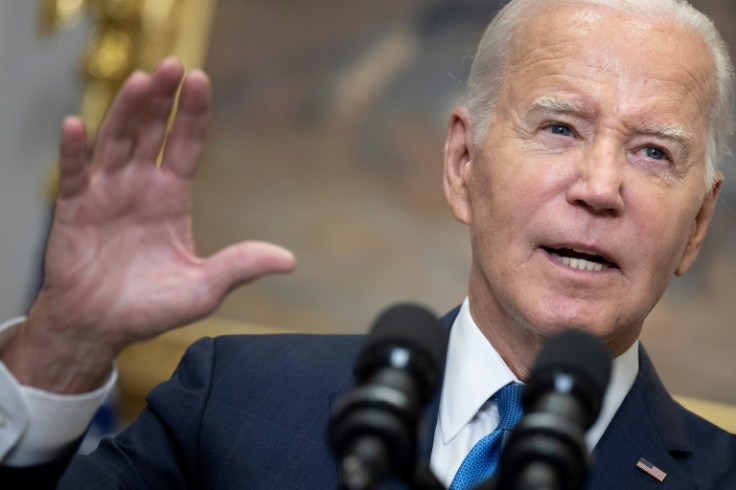 President Joe Biden sided with striking US auto industry workers and urged the country's top carmakers to fairly "share" the record profits obtained in the past years.
"Record corporate profits —which (the Big 3) have— should be shared by record contracts for the UAW," Biden said in reference to the industry and the unionized workers on strike.
Speaking from the White House, Biden said he has been in touch with both parties and explained how the auto companies "have seen record profits" due to the "extraordinary skill and sacrifices of the UAW workers."
"Unions raise workers' wages, they said — incomes — increase homeownership; increase retirement savings; increase access to critical benefits, like sick leave and childcare; and reduce inequality — all of which strengthen our economy for all workers," the president said.
The U.S. auto workers' union launched a targeted strike at three factories just after midnight on Friday, ordering simultaneous stoppages at Detroit's "Big Three" for the first time.
About 12,700 workers were walking off the job Friday, according to UAW estimates. That is only a fraction of the 150,000 auto workers represented by the union.
According to Shawn Fain, UAW president, Ford, General Motors and Stellantis made a combined $21 billion in profits in just the first six months of this year. "Record profits mean record contracts," Fain said.
"Let's be clear: No one wants a strike. Say it again: No one wants a strike. But I respect workers' right to use their options under the collective bargaining system. And I understand the workers' frustration," Biden said.
Latino input and market
Latino workers have been part of the automotive industry's success in the country. According to the Julian Samora Research Institute at Michigan State University, Latino autoworkers are significant players in the U.S. auto workforce, specifically in the area where the Big Three plants are currently closed.
As a market, the Hispanic community, as one of the largest and fastest growing groups in the country, also plays a big role. With a $2.8 trillion GDP input, Hispanics are top consumer in many segments, like the automotive market, says IHS Markit in a report. Before the pandemic, 29% of new vehicles registered in the U.S. were multi-cultural (Hispanic, Asian, African-American), says the firm. Hispanics make up more than half of the multicultural market, accounting for 68% of industry volume growth in a decade.
And Latinos don't only buy regular vehicles. According to venture capital firm L'Attitude, Latinos account for 79% of the growth in the purchase of luxury automobiles.
*With information from AFP.
© 2023 Latin Times. All rights reserved. Do not reproduce without permission.