US President Joe Biden has often been trolled on Twitter for his blunders. Netizens are now targeting him for looking "clueless" while heading back to the White House despite instructions being given to him by a Secret Service agent.
Josh Barnett, who is running for Congress in Arizona, posted a video of Biden on Twitter, and captioned it, "Go here – points where to go… Biden walks straight ahead. #lost #clueless."
In the bizarre gaffe, in the video, Biden is seen walking on the presidential estate after returning from Delaware, according to Daily Mail. An agent then points towards the sidewalk path that would lead him into the White House, but instead of following the instruction, he goes straight up the lawn.
This has left many wondering whether the 78 year-old is suffering the effects of cognitive decline. One user tweeted saying that he was walking like a Zombie, and claimed that his dementia was getting worse. Another wrote that he was clueless about the planet he was on.
His list of gaffe doesn't end here. After this video went viral online, he mixed up names of two people during a virtual event. It was related to the $1 trillion bipartisan infrastructure bill, reported Detroit Free Press.
At the event, he mentioned Energy Secretary Jennifer Granholm instead of Governor Gretchen Whitmer. Biden said, "I think we're making some real progress, but thank you again Jennifer for what you've done and continue to do."
Whitmer's name was flashed on the screen where the President was looking, still he made the blunder.
At the 2020 presidential election, Biden surpassed Donald Trump as the oldest president to be ever elected. During a speech in Pennsylvania last month, he forgot why he ran for President, reported The Sun. He said that he had three reasons why he wanted to be the President, but only mentioned two.
Biden shared that when he announced his campaign, he said that he was doing it for three reasons. One reason was to restore the soul of America, and the second was to rebuild the backbone of the nation -- the hardworking middle-class people who built the US. Then he forgot to share the third reason.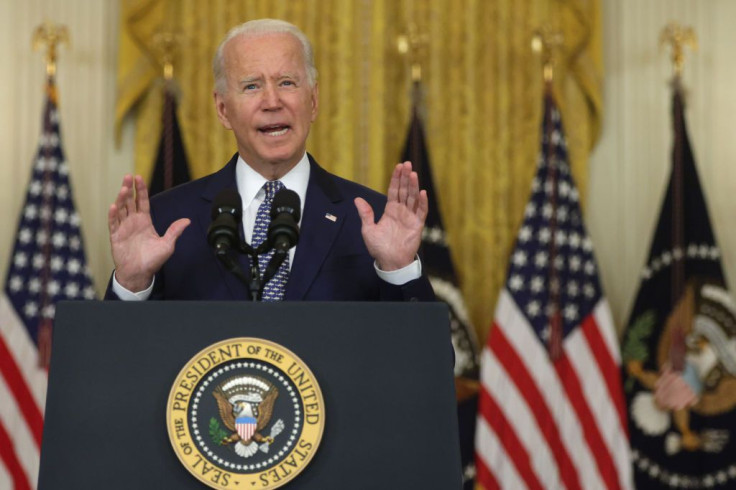 © 2023 Latin Times. All rights reserved. Do not reproduce without permission.