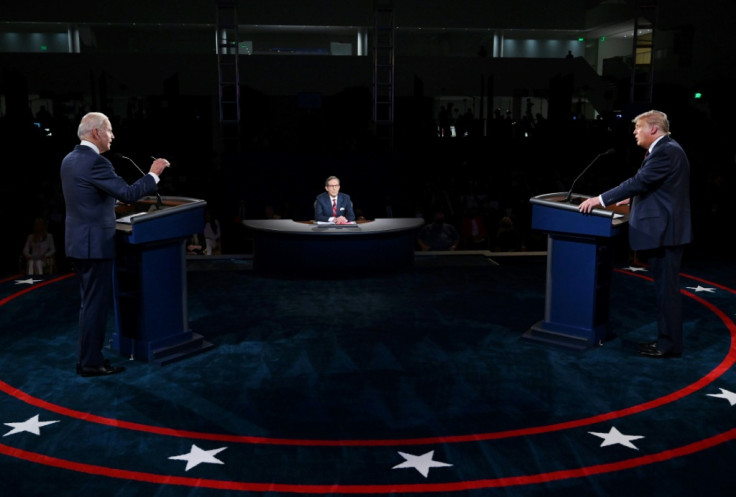 As the 2024 Presidential election ramps up, both President Biden and former President Donald Trump are vying to win over Latino voters in swing states.
Last week, the Biden campaign released new Spanish ads during the Republican primary debate in Miami. The ads targeted Cuban and Venezuelan Americans and aimed to showcase how both voter groups benefited from President Biden's agenda.
During the 2020 election, both Cuban and Venezuelan Americans came out in large numbers in support of Donald Trump. According to a Pew Research survey, 58% of registered Cuban voters stated that they supported Republican candidates during the 2020 election. At the same time, Trump increased his support from Venezuelan Americans by appealing to anti-socialist anxieties; however, since the previous election, Venezuelan Americans have begun to shy away from the Republican Party due to their lack of support for expanding temporary protected status (TPS) for Venezuelan migrants.
With the new ads, President Biden looks to gain Latino support, as a recent New York Times poll has indicated that he isunderperforming among Latino voters and other nonwhite voters. According to the poll, among Hispanic voters, President Biden only has a 12-point lead over former President Trump.
According to Axios, former President Trump will look to strengthen his support among Cuban and Venezuelan voters and to do so, he will employ a new strategy of casting himself as a victim of "socialist" persecution in regard to his legal trials. Trump also looks to gain Latino support in states that he lost during the 2020 election and is planning on releasing Spanish-language ads, according to Axios, in South Texas, Arizona and Nevada.
Arizona is one of the states with the largest Latino voting population; according to recent polling, 21% of all registered voters in the state are Latino, which has made the state a battleground for candidates.
In 2020, Biden won the state by less than half a percentage point, but with his recent decline in Latino support, the state could be up for grabs.
A recent survey also found that voters in Arizona could turn to third-party candidates, with many people seeming to show support for Robert F. Kennedy Jr. (RFK Jr.), an Independent candidate who is the son of Robert F Kennedy, U.S. State Attorney General and brother to President John F Kennedy.
According to Axios, Trump will also look to gain Latino support in South Texas, an area with large Hispanic communities, and in Nevada, Georgia and Pennsylvania, three states that Biden won in the previous election with narrow majorities.
© 2023 Latin Times. All rights reserved. Do not reproduce without permission.