A new report revealing U.S. President Donald Trump's tax information from more than the past one decade has taken the internet by the storm.
To everyone's surprise, the report revealed that Trump did not pay even a single penny tax in 10 years of the last 15 years. That is because he claimed to have lost more money than what he made those years.
The year he won the U.S. Presidential elections, he paid $750 taxes and another $750 during his first year as the President of the country.
Just $750.
As the presidential elections are getting closer, it is becoming quite clear to Trump that he is very much in danger of losing. His finances seem to be under stress and on top of that, he has been in a huge audit battle with the Internal Revenue Service (IRS) over the legitimacy of a $72.9 million tax refund that he claimed after allegedly suffering from huge losses.
However, it turns out that Trump has been telling a different story to Americans for years as against his tax returns profile that he has primarily kept as a secret.
His claims of the tax refund to the IRS portrays a picture of a businessman who rakes in millions of dollars each year but suffers from huge losses and uses this as a mechanism to not pay any taxes.
Now that he is under tremendous financial pressure and stress, all he can focus on is to generate revenue from businesses. This is contrary to what he should be focusing on as the President of the U.S.
Shortly after the report surfaced, the Joe Biden team released a powerful video, mocking Trump. The video showed people of different professions and essential workers and how much do they pay yearly as federal taxes and then it showed Trump, who paid just $750.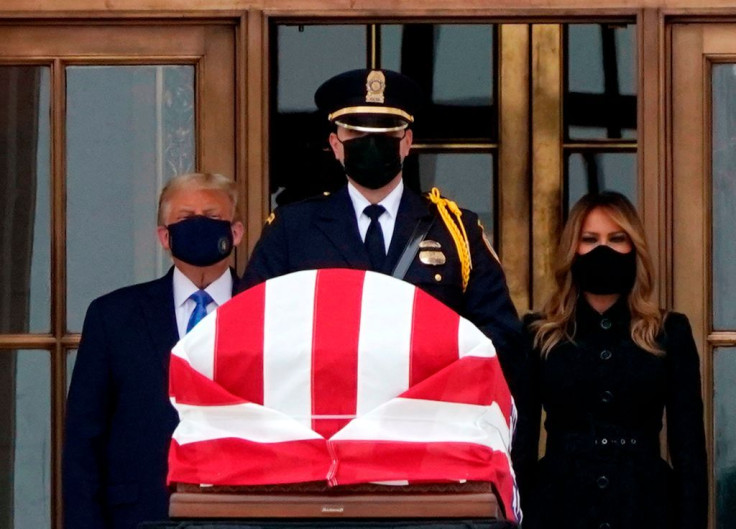 © 2023 Latin Times. All rights reserved. Do not reproduce without permission.