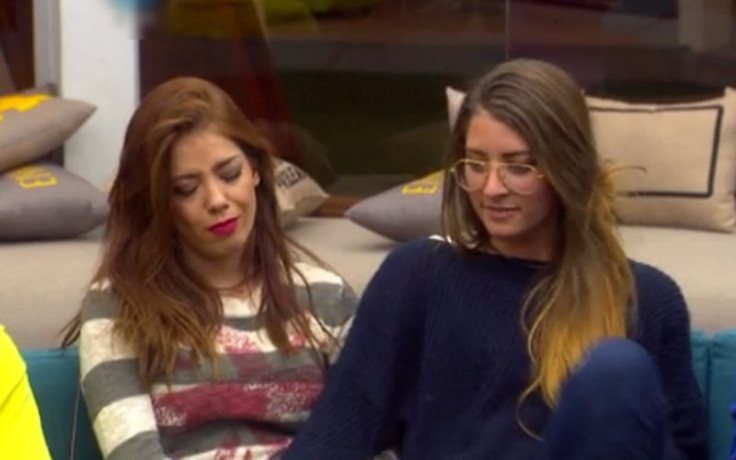 On tonight's episode of "Big Brother México," the name of the girl, who would travel to Spain, was revealed. The Mexican public voted for Danielle Clyde to participate in the Spanish edition called "Gran Hermano." As you may know, the Spanish winner from last season was in the Mexican house for a week getting to know each of the housemates. At the end of her week-long stay she chose three names that she felt fit for her home country's edition. Christopher Basteris, Danielle Clyde and Ana Mireles were the lucky winners, but the former was not eligible anymore as he was evicted earlier in the night. The battle between Clyde and Mireles was on and the audience would be the one voting for who they would want to participate in the Spanish edition.
Danielle Clyde has had a turbulent relationship with Sargento Rap in the house. In days past Paco Chintro told her a little fib when he said that Sargento had hooked up with Paula, the Spanish house guest. His intentions were not known, if it was part of a task or if it was because he wants another chance with her. If you've been following since Day 1, Paco and Danielle were flirty in the beginning, but fell out when the latter starting talking to Sargento. Clyde left in the perfect time as she swore she would not tell anybody what Paco told her. Time out of the house is what she needed to process things and ease her mind.
As Danielle travels to Spain, a Spanish player will be traveling to México as well. Vera from the current version of "Gran Hermano" is who we are exchanging Danielle with. At first, he was not too enthusiastic to be traveling across the Atlantic, but we saw a hint of a smile here and there as he said farewell to his housemates. It will be interesting to see how each of the contestants affect the houses they are visiting in the coming days and what will happen when they return back "home." Watch the video of when Danielle was revealed to be traveling to Spain below!
© 2023 Latin Times. All rights reserved. Do not reproduce without permission.