BIGBANG member G-Dragon is preparing for his solo comeback. On Sunday, his agency, YG Entertainment, confirmed that the singer has been preparing for the release of a new solo album.
"It is true that G-Dragon is working on new music," said YG Entertainment in a statement.
G-Dragon released his last solo album in 2017. The following year, BIGBANG released its last single group album, "Flower Road." The popular K-pop group was originally scheduled to make a comeback in April this year with a special performance at the Coachella but the event was cancelled due to COVID-19.
Meanwhile, G-Dragon recently graced the November issue of Vogue Korea. It was the first time that the BIGBANG member appeared on the magazine's cover in four years. Vogue Korea sold over 28,000 copies of the special issue just three days after it went for pre-sales on "ktown4u," making it the best-selling magazine covered by a K-pop idol and surpassing EXO's Baekhyun's HARPER BAZAAR's October issue.
The Vogue Korea feature did not only highlight G-Dragon's ability to pull off different outfits but also his thoughts on his style and songs. Talking about the concept of his Chanel photoshoot, he said he did not mean to break people's stereotypes about the brand.
"When I style my jeans with Chanel's tweed jacket or jewelry, it's a playful combination," he said. "I like how I can look well-dressed but carefree at the same time," he added.
G-Dragon also revealed that the songs he writes are like entries in his diary. "They are like a diary because I tend to write about my personal experiences," he said. "If I hadn't written about them, I'd have forgotten everything because I've been so busy. When I listen to my songs at a later time, I think to myself, 'Ah, that was then.' Or, I realize how my thoughts and perspective have changed over time. I also sometimes go through similar ordeals again."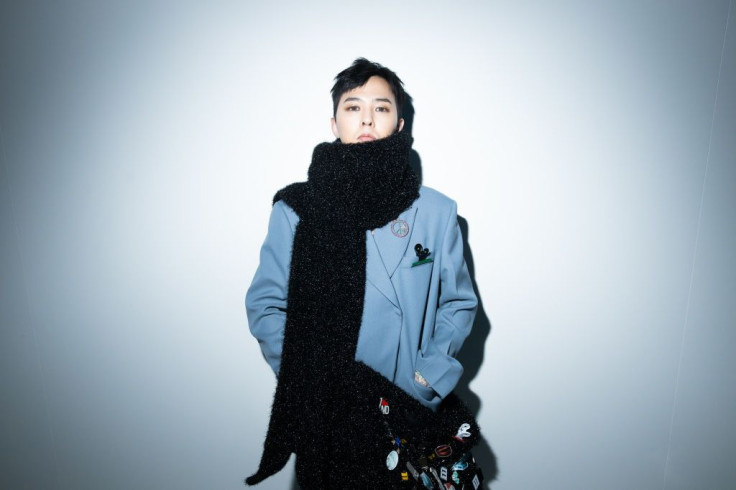 © 2023 Latin Times. All rights reserved. Do not reproduce without permission.