Bill Gates blames himself for the failure of his marriage and thinks it's all his fault. Not too long ago, the world was jolted by the news of Bill and Melinda Gates's divorce. While speculations ran amok that a "cheating" scandal resulted in the split after 27 years of togetherness, the occasional world's richest man certainly resents his choices that led to it. The same was evidenced at a recently held "summer camp for billionaires" at the exclusive Allen & Co.
A volley of attended witnessed Microsoft's founder on the verge of tears as he spoke about his messy divorce from Melinda in an "emotional" off-the-record Q&A session. CNBC Host Becky Quick asked Gates a question pertaining to his divorce and the future of the Gates Foundation. The response by the billionaire left attendees feeling rather heavy.
"He fessed up to messing up," said an attendee, as reported by the New York Post. "He basically referred to the fact that it [the divorce] was his fault. He did seem a bit emotional about it. He might have been on the verge of tears," the attendee added.
The noteworthy part of it all was how Gates refused to make a mention of the word "affair" while discussing the divorce, which many felt was indeed "very moving". Rumors have it that an open letter from a Microsoft employee about her and Bill's five-year affair was the last straw.
A volley of attendees at the Sun Valley opined that Gates wasn't really in an affable mood, and allegedly brushed off those who tried to strike up a chat with him.
Credible reports suggest that Melinda and Bill's official split opened a can of worms, with several aides revealing his philandering ways. The couple, who've split on amicable terms, will continue to work with each other as part of the influential Gates Foundation for a trial period of two years.
Melinda, on the other hand, recently made waves after she checked in at a private club Zero Bond on Thursday, surrounded by a total of six bodyguards and three SUVs. Onlookers who hoped for a selfie with the philanthropist were hugely disappointed by the tightened security. Melinda's newly upped security could be attributed to the conspiracy buzz about how the former couple is using the COVID-19 vaccine drive to implant people with microchips, Page Six reported.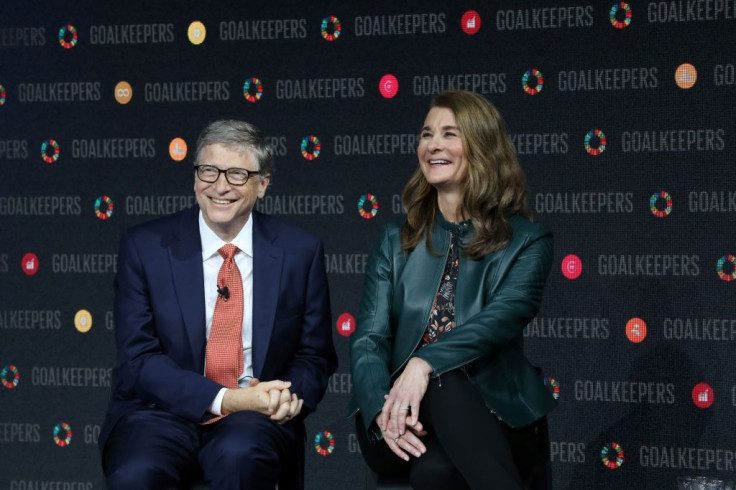 © 2023 Latin Times. All rights reserved. Do not reproduce without permission.