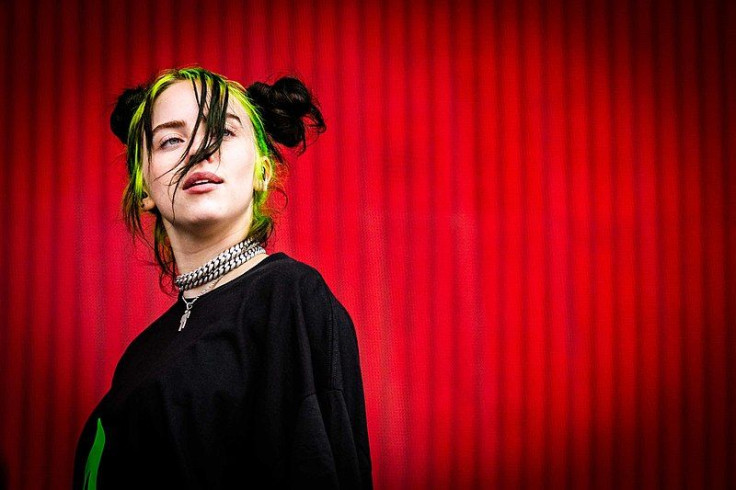 Billie Eilish feels like she has been abused by a magazine and minced no words and stating so. Gone are the days when young female artists just let things they do not agree with happen without reactions.
Eilish ripped Nylon Germany for not just posting an authorized picture of her, but also for posting a picture she did not have creative input on, especially since she appears naked and bald on the photo. She said what made it worse is that she is just 17 so this is just not right, as reported by People magazine.
The offensive picture was posted on the magazine's official Instagram account. Eilish was portrayed as a sci-fi babe - bald, metallic and shirtless. She was giving everyone the dead eye. One can describe the photo as cool but not the artist, especially since she has valid concerns against it. Why was she not even consulted, especially since not of legal age, the photo can be described as abuse.
She first fired off an expletive to show just how pissed off she was. The singer then enumerated the reasons why the photo was bothering. first, she said she was "never approached" by the magazine and had "absolutely no creative input" behind the photo.
Moreover, as shared by the Comments by Celebs account, the artist also said these: "youre gonna make a picture of me shirtless?? thats not real?? at 17? and make it the cover???? even if the picture was supposed to look like some robot version of me… i did not consent in any way." When it comes to her baldness in the photo, she has this to say: "booooooooooo to you."
On the side of the German magazine, it explained that it has no intention to disrespect the artist.
In a statement reported by Variety, the magazine said, it has the "intention to honor Billie's impact and her work by creating this avatar which is part of a cover series highlighting the power of digital prodigy artists. This avatar is a piece of 3D artwork created in dedication to her achievements and the positive effect she has had on millions around the globe—including us."
According to the Guardian, however, Nylone's US arm was more reticent over what happened. It tweeted that it strongly disagrees with what the German arm did. "We strongly disagree with their decision to appropriate Billie Eilish's image without her consent. Nylon America is very sorry to Billie and her fans," it wrote.
© 2023 Latin Times. All rights reserved. Do not reproduce without permission.