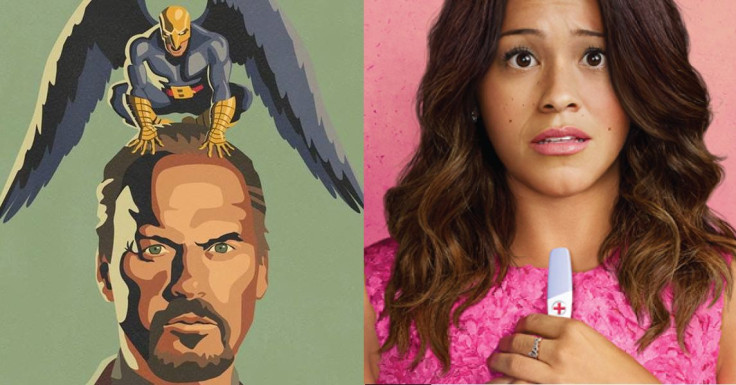 Award season is full steam ahead, and to precede the Screen Actors Guild and Golden Globe nominations, the American Film Institute just announced its yearly selection of best films and TV series in 2014. There seemed to be too much competition to decide on 10 movie titles, so instead the list ended up with 11 films, including Alejandro González Iñárritu's "Birdman" and Angelina Jolie's "Unbroken". Every year the AFI jury makes their picks through a jury comprised by a group of academics, TV and movie artists, and critics.
The other nine films to complete the list came as no surprise at this point, with "American Sniper", "Boyhood", "Into the Woods", "The Imitation Game", "Whiplash", "Foxcatcher", "Nightcrawler", "Selma" and "Interstellar". Surprisingly, Oscar-favorite "The Theory Of Everything" was "too British" to be eligible for this year's selection and, well, David Fincher's "Gone Girl" simply did not make the cut.
The TV series list however, did come in at their usual round 10 with the following shows: "The Americans", "Mad Men", "Game of Thrones", "Silicon Valley", "The Knick", "Fargo", "Orange is the New Black", "How to Get Away with Murder", "Transparent" and "Jane the Virgin" starring Gina Rodriguez and Andrea Navedo. Fan favorites like "House Of Cards", "Veep" and even "Homeland" failed to make the cut as well.
© 2023 Latin Times. All rights reserved. Do not reproduce without permission.