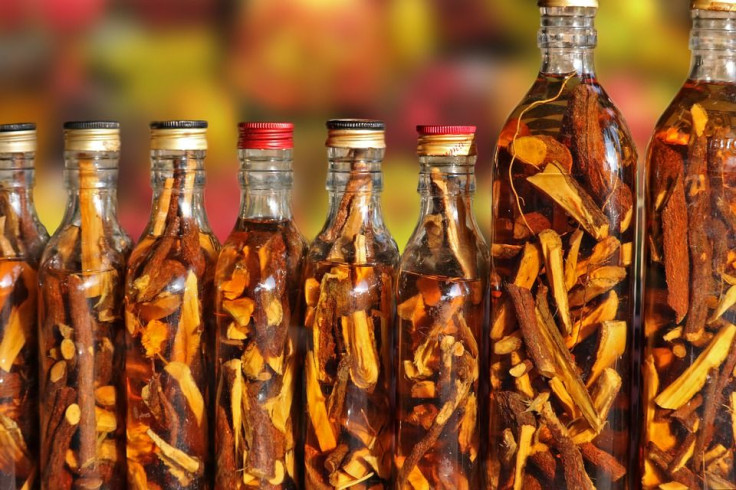 A faith healer has been accused of selling bogus "plague protection kits" as cure for COVID-19. Bishop Climate Wiseman from south London was charged in court on Monday with fraud and unfair trading offenses for offering his cure packages. He entered a not guilty plea on the accusations against him under the Consumer Protection from Unfair Trading Regulations.
As head of the Kingdom Church in Camberwell, Wiseman claimed his concoction could be used to "treat, prevent, protect against or cure" COVID-19. His protection kits were advertized as "Divine Plague Prevention Kit" and marketed as a complete package containing a small bottle of oil and piece of red yarn, for £91 ($126). He also sells his "Divine Cleansing Oil" separately which is a mixture of cedar wood and hyssop.
During his appearance at Lavender Hill Magistrates' Court, the bishop wore a leather jacket over a clerical shirt and dog collar as he pleaded not guilty over charges filed on March 23 and 24.
According to ITV, Prosecutor Ryan Thompson representing Southwark Council, which is bringing the prosecution, said claims were made that the oil had "cured at least 10 people" of COVID-19 in phone calls to the church during an investigation. The claims were also said to have been made through testimonial videos, instructional videos as well as in person and online.
Thompson pointed out that the bishop was charged for marketing a cure for COVID-19 that posed a "risk of death and harm" to those who bought the oil in full faith that it would help save and protect them from the deadly virus.
The bench of magistrates, chaired by Derek Cock, decided that Wiseman's case was not suited for the court and passed it on to Inner London Crown Court.
Maeve Thornton, defending his client said that Wiseman's case had enough points in defense for the bishop and his faithful covered in their right of freedom to practise religion. Wiseman is scheduled to appear in court again on Sept. 13.
Meanwhile, the Charity Commission has opened a statutory inquiry into the Kingdom Church and a linked ministry called Bishop Climate Wiseman Ministries over concerns with its finances. The Commission says its investigations triggered by the bishop's Covid cure had led them to look further into the accuracy of information the church has provided to authorities regarding their income and expenditures.
Helen Earner, the Commission's Director of Regulatory Services said, "Our own examination into The Kingdom Church has identified further concerns that require investigation which is why we have now opened an official inquiry."
The charity watchdog said its intervention was to ensure that the "plague kit" and its related products are no longer being sold on the church's site. They assured to continue its liaison with Southwark Trading Standards who is also investigating the products.
Wiseman said he would continue to sell his "healing oils", which he has now rebranded as "Divine Protection Oil". The bishop stood by his healing products and said, "I don't call it plague protection kit, but this is something God gave to me."