A 40-year-old jilted lover in Utah was arrested after he allegedly stole his ex-girlfriend's family dog and set the pet ablaze. Michael Paul Busico, 40, was booked into Tooele County Jail on Tuesday on the grounds of inflicting torture on a companion animal and faces multiple charges including criminal trespass, theft and arson, and the like.
Busico's abusive ways came to the fore after the Salt Lake County Animal Services reported on Monday night that police were alerted about a pet dog being set on fire near the town Magna. While officers sped to the scene to rescue the female tick heeler, they arrived to see the animal wandering in a brush with burns to her face and body. Animal service officials said that the brush was burning as well.
The heinous crime was observed by a witness, who in his version to the police maintained that the suspect was a bald man who reportedly drove a Toyota Tacoma truck.
The doggo was rushed to a local veterinary hospital, where experts ascertained that the animal had suffered second-degree and third-degree burns to her head, pelvis, hind end, belly, and mouth. The police were informed by the dog owner that the suspect was with her pet when she left the house and her suspicions grew after they both were missing on her return.
The devastated woman alleged that Busico's ghastly deed had more to do with seeking vengeance or rather was "in retaliation to their failing relationship." as reported by MSN News.
The dog, who continues to battle for his life, has been reunited with his owner, as stated by the Salt Lake County Animal Services. His condition remains questionable as she's reportedly on "fluids and pain medications."
The affidavit further stated that the dog's family contacted police after they "saw their dog on the news and recognized her from the pictures". What's more, the reported description of the suspect allegedly matched the identity of Busico and his vehicle.
"Through investigation, it was found that [Busico] was in a dispute with the mother of the victim over $1,200 dollars and a past relationship that had ended," the affidavit said, further adding, "Mr. Busico specifically targeted his ex-girlfriend's daughter's dog. From my training and experience, I believe that Mr. Busico was targeting the victim's animal to directly intimidate and threaten her and his ex-girlfriend."
It is also believed that Busico attempted to flee the scene when officers approached him at a relative's house, but he was caught about 100 yards later. What remains to be disclosed is whether Busico has obtained an attorney who can speak on his behalf.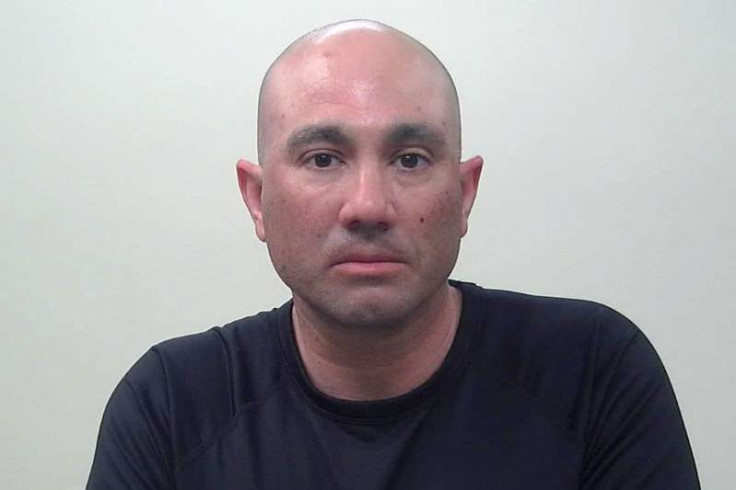 © 2023 Latin Times. All rights reserved. Do not reproduce without permission.