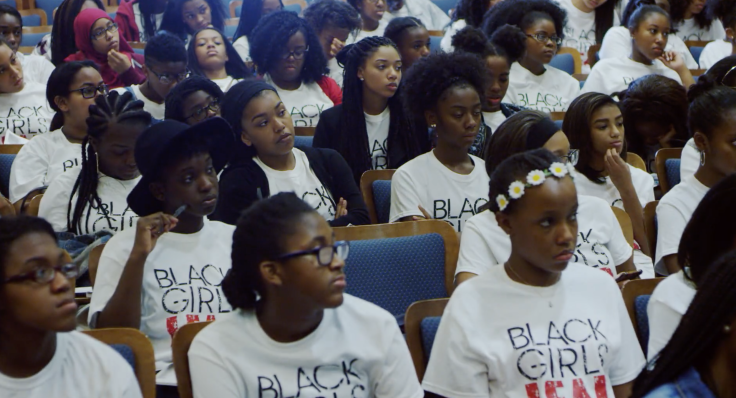 BLACK GIRLS ROCK! partners with haircare brand emerge, for the annual BLACK GIRLS LEAD conference, intaking place July 31-August 1, 2020. This year's conference has been re-imagined as a virtual event and is designed to bring together young girls across the nation for two days of self-discovery, reflection and celebration.
The partnership between BLACK GIRLS ROCK! and emerge, a line of moisture-rich textured hair care products for Gen Z polycultural women, was born from the understanding that there is an urgent need to provide the resources and tools needed for young women of color to succeed.
"As a haircare brand rooted in self-expression and creativity, emerge is committed to unlocking opportunity for young girls of color so they can successfully pursue their creative passions," said Cara Sabin, CEO, Sundial Brands. "With the impact of COVID-19 on Black and Latinx communities and the continued fight against systemic racism, we are honored to partner with Beverly Bond and BLACK GIRLS ROCK! to empower, inspire, and support the next generation of creative trailblazers."
The BLACK GIRLS LEAD conference was created by BLACK GIRLS ROCK! to amplify leadership skills, critical thinking, ingenuity, and creativity for girls ages 13-18. The conference will welcome 1,000 young women from communities across the United States and its territories to join in on a variety of panels, keynotes, workshops and masterclasses led by prominent thought leaders and speakers who will discuss social justice, women in STEM, financial literacy, career exploration, health and wellness, creativity, sisterhood and more.
"I created BLACK GIRLS LEAD to support young women's holistic development. The program is designed to help girls find their voices, define their truths, own their agencies and forge the futures they envision," said BLACK GIRLS ROCK! Founder/CEO, Beverly Bond. "I am grateful for this partnership with emerge and their dedication to joining our efforts to engage and inspire Black girls to thrive."
Hosting BLACK GIRLS LEAD virtually will provide an opportunity for even more deserving young girls to participate. Girls who are US residents and ages 13-18 are encouraged to apply for the conference.
© 2023 Latin Times. All rights reserved. Do not reproduce without permission.