David Prude, a black man residing in Rochester, New York, met with an untimely death in March, after cops allegedly suffocated him by placing a hood on his face, while taking him into custody.
Soon after, cops pressed his face to the ground for two minutes, which led to his demise. As per the autopsy report, Prude's death was "ruled a homicide caused in part by complications of asphyxia in the setting of physical restraint."
Roughly six months later, Prude's family has sought justice and came forth to express their trauma in a news conference on Wednesday. A spine-chilling video footage was released upon the request for public records, which shows Prude naked at the time of being into police custody. Prude is then ordered by the police officers – to get on the ground, and place his hands behind his back.
Upon expressing displeasure, a cop is seen placing a hood over Prude's head. Just then, an officer is seen pressing Prude's head against the streets while another places his knee in prude's back.
"How did you see him and not directly say, 'The man is defenseless, buck naked on the ground. He's cuffed up already. Come on," said Joe Prude, Daniel Prude's brother during the conference. "How many more brothers gotta die for society to understand that this needs to stop?" he added.
Prude hailed from Chicago, was reportedly suffering from a mental health crisis when he paid a visit to his family in Rochester. Joe asserts that he contacted the cops only to help Prude, but it seemed like the idea backfired. "When I placed a call and I tell this particular officer that comes to my door my brother ain't a threat to nobody but him damn self, don't kill my damn brother," said Joe. "And not even 15 minutes later they come back, told me my brother's dead," he added.
Chief La'Ron D. Singletary on Wednesday maintained that he had "from day one" decreed both an internal and criminal probe into Daniel Prude's death. However, Singletary also stated that the investigation was underway and the officers involved in the incident had not been suspended "as of yet."
The New York Civil Liberties Union called for an investigation into the officers involved with Daniel Prude's death, soon after demonstrators fighting for justice in the case, along with organizers for the local Black Lives Matter movement, were resisted by the cops, who later arrested the group for attempting to barge into a news conference held by Rochester city leaders.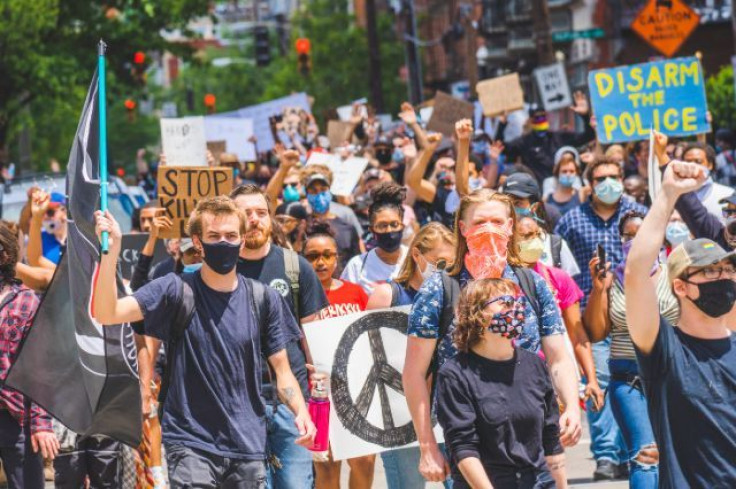 © 2023 Latin Times. All rights reserved. Do not reproduce without permission.