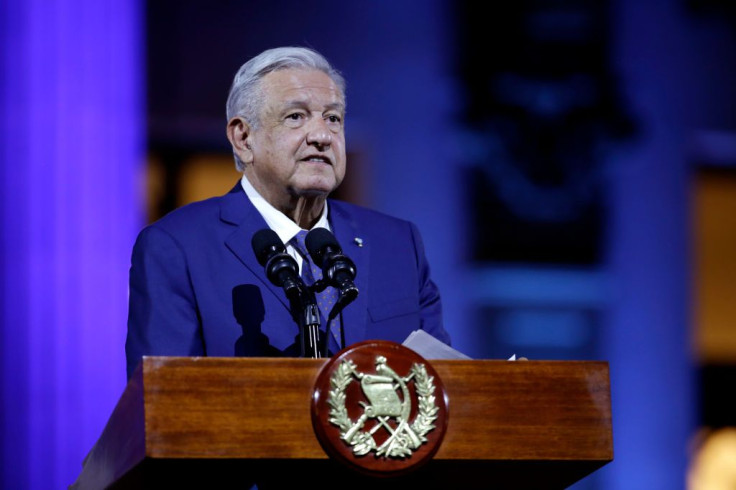 Numerous deaths from a fire at a detention facility for migrants in Mexico have sparked accusations both inside and outside the government of President Andres Manuel López Obrador, exposing divisions within his party before the presidential election of 2020.
In the facility in the border city of Ciudad Juárez, which is located across from El Paso, Texas, 39 people perished. López Obrador initially claimed that jailed migrants protesting their impending deportation ignited the fire.
Social media footage supposedly showing the fire sparked outraged questions about why the primarily Central American migrant men were fatally trapped inside, despite authorities claiming they had successfully evacuated all of the women from their section, Reuters reported.
Interior Minister Adan Augusto Lopez claimed the 30-second video, which depicts uniformed personnel passing a closed cell door with prisoners trying to escape as the room fills with smoke, was produced by the state government.
"The whole government is to blame here," said Rosa Maria Gonzalez, an opposition lawmaker who heads the lower house of Congress migration committee.
She called it "a crime" not to intervene as migrants were engulfed in smoke and flame.
Government critics demanded the National Migration Institute's (INM) head to resign. Key government figures competing to succeed Lopez Obrador became mired in arguments over who was ultimately responsible.
The president vowed to punish those responsible for the deaths, but on Wednesday, Mar. 29, he accused the media of "sensationalism" and "trafficking in human suffering."
Despite brief drops in popularity, Lopez Obrador has survived previous crises significantly better than the majority of other heads of major economies.
His approval rating dropped overnight to its lowest point in two months, although it was still above 60%, according to a daily tracking survey by Consulta Mitofsky on Wednesday, Mar. 29.
Mexican presidents serve a single six-year term. Lopez Obrador's successor will be elected in June 2024, with whoever becomes his party's candidate seen as a strong favorite.
The stricken facility belongs to the INM, part of the Interior Ministry, and the fire broke out as Mexico struggles to cope with record levels of migrant crossings into the U.S.
Nevertheless, Interior Minister Lopez, a leading candidate for president from the in-power National Regeneration Movement (MORENA), claimed he was "not the person in charge of managing the migration system" in a radio interview on Tuesday, Mar. 28.
"There's an agreement inside government, and it's Foreign Minister Marcelo (Ebrard) who's in charge of migration," Lopez told Radio Formula, before adding that the matter involved "shared responsibilities".
Afterward, Ebrard, another of the favorites for the MORENA candidacy, said on Twitter he was leaving "any political considerations" aside and urged "each person to do their duty."
Andres Rozental, a former deputy foreign minister of Mexico, called the remarks a "blame game" between Lopez and Ebrard, claiming that while the Foreign Ministry did oversee international discussions on migration policy, the Interior Ministry and INM had "always" been in charge of domestic holding facilities.
The government of El Salvador, members of Congress in the United States, and even former MORENA lawmakers were among those who denounced the inability of the immigration authorities to rescue the trapped migrants.
Former MORENA congresswoman Gabriela Cuevas compared the Ciudad Juarez fire to the massacre of 72 migrants by drug cartel gunmen in San Fernando, in the northern state of Tamaulipas, in 2010.
© 2023 Latin Times. All rights reserved. Do not reproduce without permission.