The leaders of the Black Lives Matter movement warned about riots and bloodsheds taking over the streets of New York after a meeting with Eric Adams, the new mayor. The BLM leaders indicated the violence if the Adams brought back the New York Police's anti-crime units that operate in plainclothes.
Hawk Newsome, the leader and co-founder of the movement threatened Mayor-elect Adams not to go back to the former ways of policing. He told Adams if there was a reversal of the abolition of the anti-crime units of NYPD, people would be ready to flood the streets which might cause riots as well as bloodshed.
Newsome also compared the Police of New York to the Gestapo and said Adams should not use the police to harm the communities including people of color. He said these things after a heated meeting with the Mayor in Brooklyn Borough Hall. He also stated that the community is ready for peace but they are also prepared for the worst.
On the campaign trail this year, Adams drew outrage from progressives by vowing to reinstate the anti-crime units. The unit was disbanded at the height of 2020′s Black Lives Matter protests following the death of George Floyd.
The highly criticized police unit had been labeled problematic and unfair by the protesters. However, during the campaign trail, Adams promised to bring back a reinvented version of the unit as reported by the New York Post. He claimed that the unit would be focused on cracking down on drugs, illegal firearms and violent crimes. The BLM leaders do not seem to believe that the units would simply be brought back to crackdown on crime.
During the meeting between Adams and the leaders of the BLM movement, things got heated. A shouting match reportedly took place between both parties as they tried to have a civil discussion about police policies.
Newsome pointed out that the mayor would be responsible if people of color were targeted. To which Adams replied that being the mayor and the borough president, he was putting his body on the lines. Adams also counter accused Newsome of not being reasonable as reported by Fox News.
There were demands of creating jobs and better lives for the people of color, placed in front of Adams. The mayor dismissed the demands by saying those demands are to be met by the government and not his office.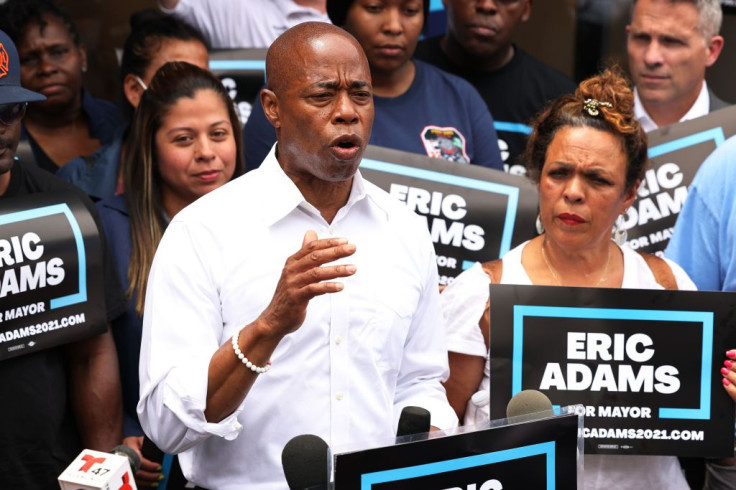 © 2023 Latin Times. All rights reserved. Do not reproduce without permission.