A Chicago man was apprehended with his clothes splattered with blood over the weekend after reportedly brutally attacking and mauling a couple in Fernwood.
A bloodied Elijah Rule Hill Prince, 28, was arrested near the 10500 block of South Emerald Avenue on Saturday as law enforcement arrived at the area after a 911 call, reported Fox News.
Rule Hill Prince reportedly mauled Timothy Johnson, a pastor, and his wife Renee Johnson outside their South Side community home in a horrific confrontation. According to Cook County prosecutors, Rule Hill Prince attacked the Johnson patriarch after he rebuffed the former's attempts to sell the pastor an unidentified item, noted CBS Chicago.
The suspect proceeded to pounce on the unsuspecting Johnson and put him in a chokehold. Rule Hill Prince then allegedly hit the pastor in the head with a shovel before landing a jab to his face. In a gruesome turn of events, the assailant then used his bare fingers to gouge the victim's eyes out.
Rule Hill Prince also reportedly bit Johnson's ear and the top of his head before jamming a 3-inch wooden blook into the pastor's left eye, reported NBC Chicago.
Upon hearing the commotion, Renee Johnson rushed outside to come to her husband's aid. Unfortunately, she too was attacked by Rule Hill Prince. The suspect grabbed her by the hair and pulled her to the ground. Rule Hill Prince similarly gouged the Johnson wife's eyes with his bare hands. He kicked her in the head multiple times before biting off large chunks of her ear and face and spitting on her.
The Johnson pastor managed to call 911 despite his condition as their neighbors drove Rule Hill Prince away from the couple. He was arrested nearby a short while later, his mouth, face, and clothes covered in blood, revealed the prosecutors.
During initial questioning, Rule Hill Prince reportedly told officers that he was covered in the "blood of peasants," the court documents related.
The couple was reportedly taken to a hospital in serious condition.
Presiding Judge John F. Lyke Jr. likened the violent ordeal to "a horror movie" as prosecutors described the disturbing attack, according to the Chicago Sun-Times.
Rule Hill Prince was not present during the bond hearing as he was undergoing extensive psychiatric examinations at a hospital. He is due in court on May 10 and his bail has been set at $5 million.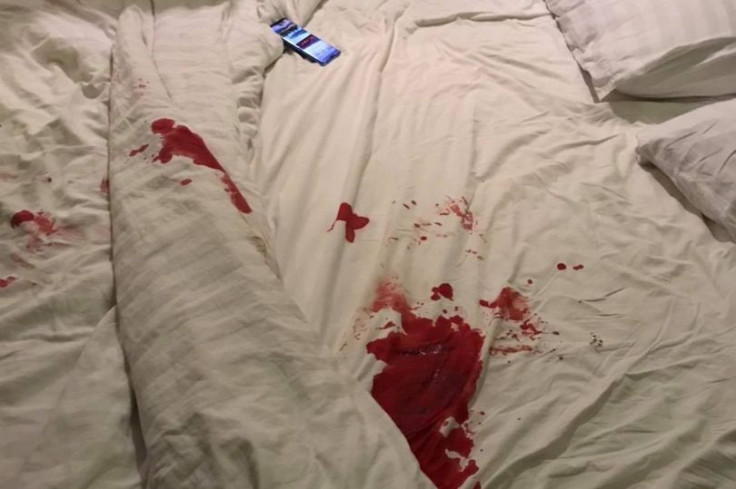 © 2023 Latin Times. All rights reserved. Do not reproduce without permission.