A bloodcurdling video has captured the moment an injured navy sailor, walked into a business near the Maryland Army base, covered in blood, to seek help and cover from an active shooter.
The mariner in a camouflage suit was one of the two sailors shot. After he suffered a shot on the other side of Monocacy Boulevard and Progress Drive on Tuesday morning, he crossed the intersection to receive assistance, a representative of the construction business Nicolock Paving Stones reported New York Post.
The victim rushed into the construction business in Frederick that was across the street from where the shooting occurred. The operations manager and other employees saw the injured sailor and let him in as "he was covered in blood" and was pointing towards the mayhem outside.

"He was covered in blood and all he said to us was, 'I've been shot! There's an active shooter and he's still chasing me or he's still following me!'" Garett Wagner, the operations manager for Nicolock Paving Stones told WUSA 9.
As seen in the video, Wagner and the other employees were swift to understand the gravity of the situation and jumped in to help the officer. They asked him to go the bathroom while the other employees were alerted to stay at the entrance. Wagner told the employees to barricade the entrance of the facility while he called and alerted 911.
The US Navy confirmed the incident at Fort Detrick and said one of the two victims is in critical condition. The authorities confirmed to the outlet that the active shooter was taken down by the Frederick police on Tuesday and schools were put on lockdown as tension stirred up around the area. The shooter, a US Navy medic, was identified as 38-year-old Fantahun Girma Woldesenbet.
The victim who had blood running across his neck went to the bathroom where he was being helped by an employee of the construction business until the police arrived a few minutes later. Wagner was told by the sailor that he knew the shooter and moments before the shooting occurred, they were having coffee together.
Wagner didn't think of anything but to help the sailor who looked distressed. He just wanted to save the person's life.
The director of Nicolock Paving Stones, Jeremy Mutschler, was proud of the efforts shown by the staff. He said it was a difficult situation but his employees had good instincts and the mind to help.
Frederick Police Chief Jason Lando told at a press conference that the incident was a disaster and is a regrettable tragedy that occurs too often. He showed concern about how the incident had occurred in Frederick. The shooting and the hunt for the gunman had caused traffic jams and panic across Frederick.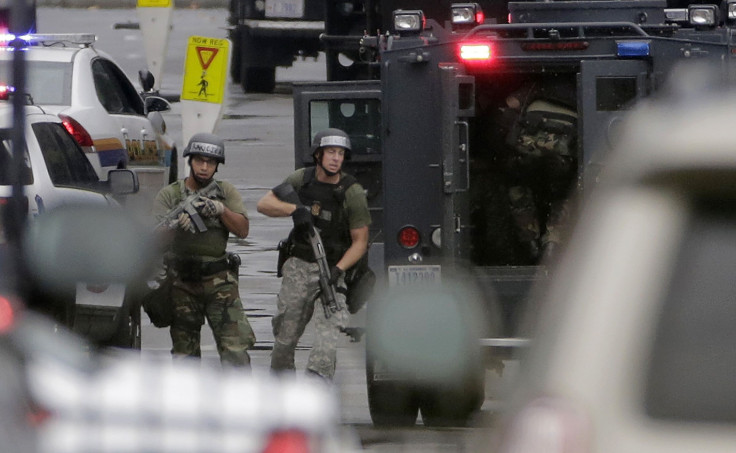 © 2023 Latin Times. All rights reserved. Do not reproduce without permission.