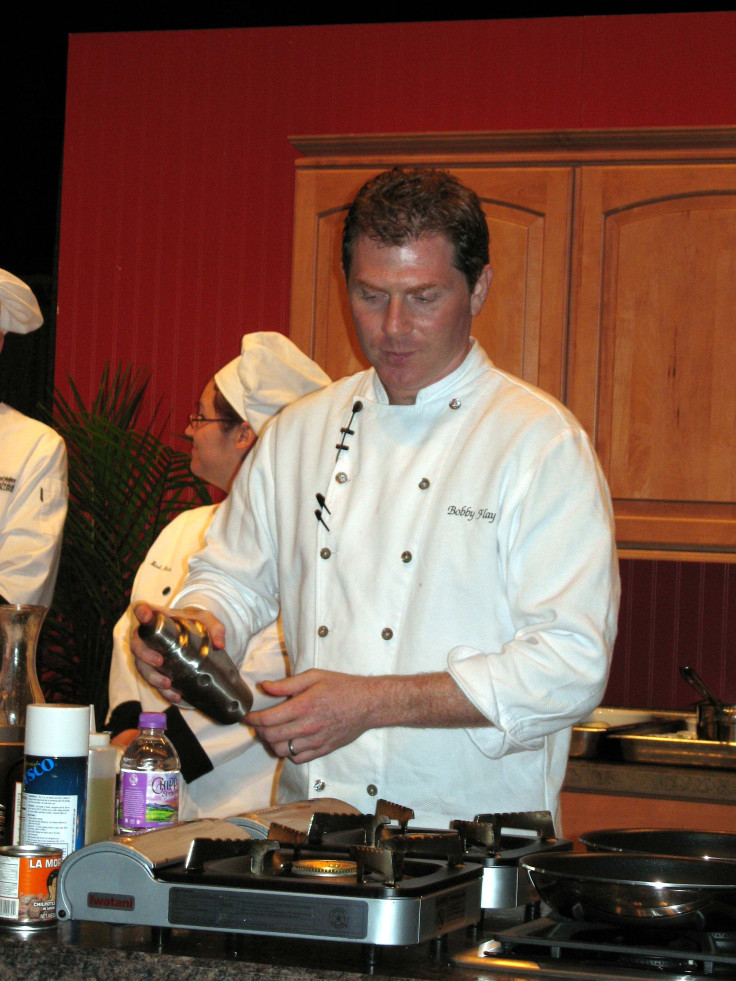 Known "Iron Chef" Bobby Flay, recognized for his authentic southwestern and Cajun cuisine, has recently revealed a secret: he's a big fan of Mexican food.
As part of the "Vegas Uncork'd" festival's schedule, Chef Bobby Flay presented a dinner dedicated to the "Spice Market" in his restaurant Mesa Grill in the Caesars Palace Hotel.
However, beyond the typical southern ingredients everyone expected to taste, Flay surprised the guests by presenting a collection of recipes inspired by the authentic flavors of traditional Mexican cuisine.
Dried chiles, squash blossoms, broad beans and even Cotija Región de Origen cheese, brought straight from Michoacán, México, were the star ingredients of the menu prepared by Chef Bobby.
"Let's leave behind what we think of Mexican cuisine and prepare yourselves for authentic mole, chiles, squash blossoms and one of Mexico's most iconic cheeses," explained the chef while presenting the menu. "This is a kitchen that is known for its balance of ingredients, the powerful aromas and tasty flavors. A culinary experience that is not only spicy, but it fluctuates between a wide range of sensations."
"My intention is not to teach about traditional Mexican cuisine, but to share those recipes that have captivated me. In Mexico, there are as many mole recipes as cooks, each with its particular stamp, and that diversity is what I would like people to try here in America," added the chef.
He then confessed a desire of his, "Mexican cuisine is growing internationally, and as foreign chefs, we must make diners break with the misconception of what a good sauce, chili or mole is."
If you're dying to know the exquisite menu served at the festival, we have it right here for you!
Spice Market with Bobby Flay:
Green tamale with blue crab, served with corn and guajillo sauce, paired with a 2011 Rüdesheimer Magdalenenkreuz Riesling Spätlese.
Crispy squash blossoms, roasted duck, and chile serrano vinaigrette, served with a 2011 Joh. Jos. Christoffel Erben Ürziger Würzgarten Riesling Spätlese.
American bison entrecôte with peanut mole, asparagus, tender beans and Cotija Región de Origen, accompanied with a 2011 Alvaro Palacios -- Gratallops, Camins del Priorat.
And to end with a sweet note, blackberry tart and lemon and nuts ice cream, accompanied with a Partida Blanco tequila.
© 2023 Latin Times. All rights reserved. Do not reproduce without permission.