"Boku no Hero Academia" chapter 252 will show Todoroki, Bakugo and Deku finally getting the chance to apply the things they have learned from Endeavor back at the academy. The trio will be able to use their fighting skills after they were instructed to attack Ending, the newly-released prisoner and villain.
Prior to this chapter, Ending kidnapped Natsuo because he wants to get the attention of the Flame hero who is commonly called Endeavor or Enji. His goal was to be killed by the no. 1 hero and the only way he could succeed was to show up in front of him and make sure he will fight with him.
In this case, he thought of kidnapping Natsuo since Endeavor will surely go after him to save his son. However, things did not go like he planned because the ones who defeated him was Enji's students. But then, it was still the Flame hero who rescued his son and took him away from Ending.
On Reddit, fans have already posted many spoilers for "Boku no Hero Academia" chapter 252. Through the leak details, it turned out that Ending was defeated but he is totally upset for he was taken down by someone else and not the Flames that he was hoping for. The good thing is that none of the interns was hurt in the attack and Natsuo is also safe.
Endeavor praises his students after Bakugo starts talking about the fight and pointed out that they successfully completed the task that he asked them to do. While they are happy with their victory, Enji keeps eyeing Natsuo and he seems to be longing to comfort him after the attack.
The father and son have a difficult relationship because of how Endeavor brought up and treated his children while they were growing up. They are not close and drifted further apart after one of his brothers Toya, died and he believed that it was caused by their father.
"Boku no Hero Academia" chapter 252 was titled "The Unforgiven One" and this seems to be referring to Natsuo and his dad's Endeavor's situation. He has yet to forgive his father and in one scene in the upcoming chapter, Enji humbly told his son that he doesn't have to forgive him and said that he knows he did many bad things and wants to pay for everything he did.
"You don't have to forgive me. I don't want you to forgive me and I want to pay for my sins," Enji told Natsuo who replied with "Why am I the one who has to change! What can you do to make up for what you did!"
Meanwhile, fans can read "My Hero Academia" chapter 252 on Dec. 1, as per Otakukart. However, those who can't wait can check out the scans on Nov. 29.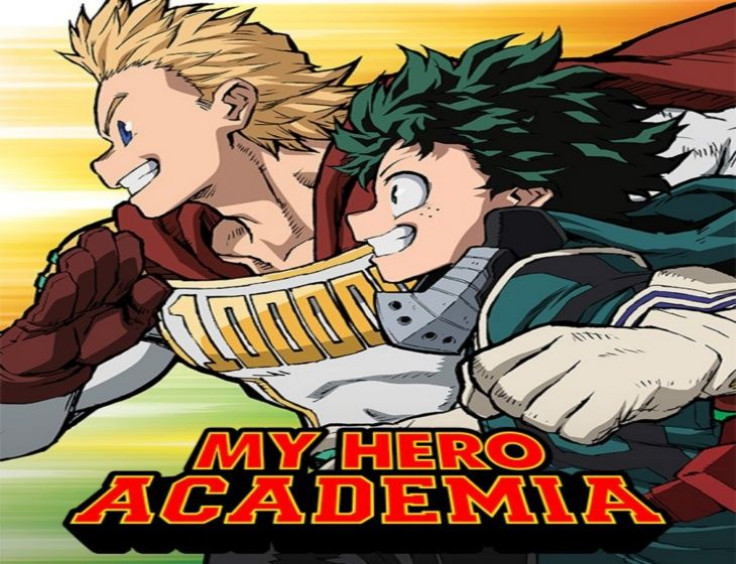 © 2023 Latin Times. All rights reserved. Do not reproduce without permission.