Bolivia has been rocked by violent protests following the detainment of right-wing governor of Santa Cruz province, Luis Fernando Camacho, by armed police on Wednesday, Dec. 28.
According to the supporters of Camacho, the operation carried out resembled more of a kidnapping.
This was after a Bolivian prosecutor revealed that he had requested a six-month pre-trial detention of Camacho, known to be one of the most divisive politicians in Bolivia, BBC reported.
Prosecutor Omar Mejillones added that taking Camacho into custody was a precautionary measure. The 43-year-old spearheaded the protests which led to the resignation of left-wing former president Evo Morales.
Aside from that, Camacho also challenged the left-wing government of Luis Arce.
According to the state attorney's office, Camacho was arrested as part of an investigation into the events which led to President Morales's departure from office in 2019, which it described as a "coup d'état".
Further, there was an arrest warrant issued last October claiming that Camacho was facing charges of terrorism and no details were given.
After getting arrested on Wednesdays, the operation has been criticized by Camacho's followers.
"People dressed in black with black guns got out and they started hitting the windows. They didn't even tell us to get out, they just hit them with the back part of the weapons," Graciela Ortiz, an assistant to Camacho who was with the 43-year-old during the arrest, stated.
It was added that Camacho had been beaten before being thrown down to the ground and then handcuffed while his security detail was gassed. Camacho would later be transported to La Paz by helicopter.
In an official statement, the office of Camacho said he had been "brutally kidnapped" and dismissed the allegations against him as "lacking truth and credibility."
However, Morales, who resigned in 2019 after 14 years in office welcomed it.
"Finally, after three years, Luis Fernando Camacho will answer for the coup d'état that led to robberies, persecutions, arrests and massacres of the de facto government," he said.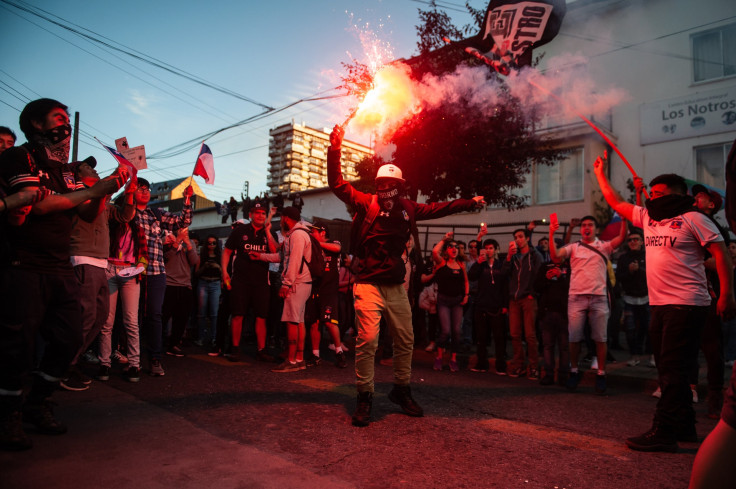 © 2023 Latin Times. All rights reserved. Do not reproduce without permission.