Marcos do Val, a senator from the opposition in Brazil, claimed on Thursday, Feb. 2, that a close associate of the far-right former president Jair Bolsonaro attempted to get him to take part in a plot to invalidate the elections in October.
During a press conference do Val claimed that a Bolsonaro ally had requested him, in a meeting with the then-president, to get Justice Alexandre de Moraes, the head of Brazil's electoral authority, to say compromising comments in a taped discussion that would result in his detention.
According to the senator, Bolsonaro "sat in silence" when former lawmaker Daniel Silveira suggested the plan.
Do Val's statement is the hardest evidence yet to support accusations that Bolsonaro tried to overturn the result of the election that was narrowly won by leftist President Luiz Inacio Lula da Silva, who took office on Jan. 1, The Print reported.
Bolsonaro left Brazil for Florida 48 hours before Lula took office without ever conceding defeat.
Justice de Moraes of the Supreme Court is looking into Bolsonaro for his possible role in inciting riots by his supporters, who stormed government buildings on Jan. 8 in an effort to spark a military coup.
Bolsonaro representatives, who have been reclusive in Orlando, could not be reached immediately. His party, the right-wing Liberal Party, declined to comment for now.
Do Val claimed he was thinking about leaving his position as senator.
According to Veja news weekly, which first reported the alleged conspiracy, Silveira, a former Rio de Janeiro police officer, was named by do Val as the person who organized the meeting to convince him to join the conspiracy, which do Val described as "a bizarre, immoral, and even criminal action."
Do Val told the magazine that he later met then-President Bolsonaro for 40 minutes in his office in the Planalto presidential palace where Silveira explained the plan.
According to the Veja report, do Val claimed that Silveira told Bolsonaro that he was a trusted person and requested that the president give him "the idea that would save Brazil."
Bolsonaro ally Silveira, who supported the former president's attacks on Brazil's electronic voting system, was apprehended by police on Thursday on a warrant issued by Justice de Moraes, who charged him with disobeying court orders and for his "complete disrespect and mockery" of the judicial system.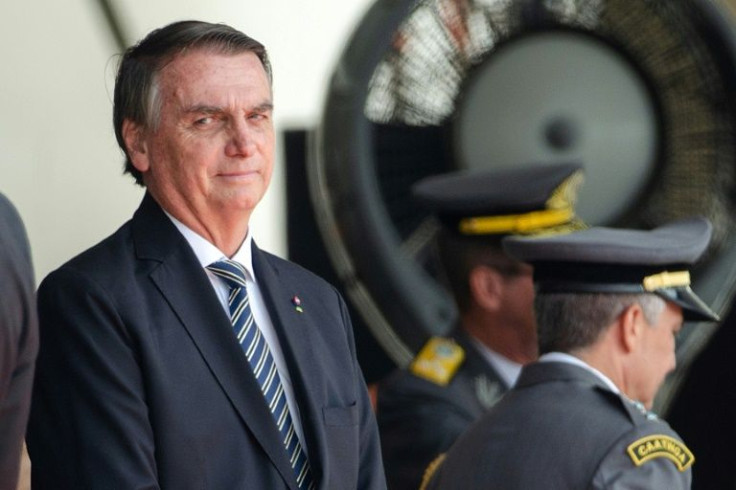 © 2023 Latin Times. All rights reserved. Do not reproduce without permission.