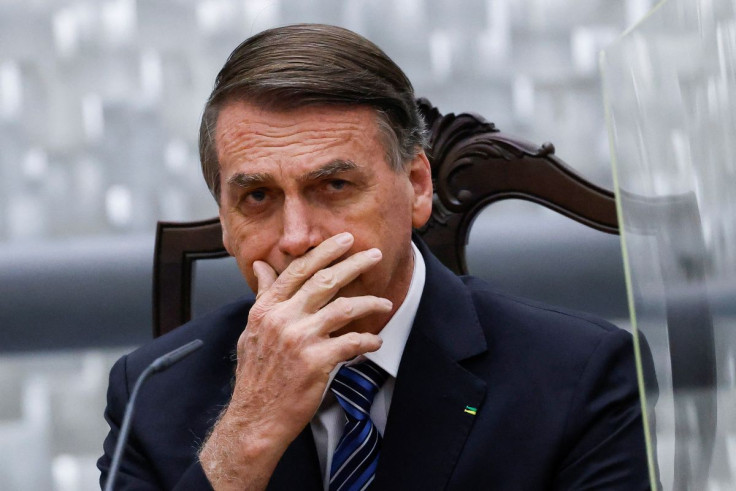 Former Brazilian President Jair Bolsonaro is in court for charges related to abuse of political power as well as public media misuse. The trial started in Brazil's highest electoral court in Brasilia on Thursday.
His future in office is now hung in the balance as the trial could leave him in the political wilderness for nearly 10 years, reported Reuters.
According to BBC, Bolsonaro returned to his home country after a three-month self-imposed exile in Florida. He has not said whether he has any plans to run for President in the 2026 election.
The charges against him emerged from a meeting that Bolsonaro held with foreign diplomats in July 2022. At the time, he allegedly spread false information about Brazil's electoral system. He also reportedly brought its credibility into question. It is a strategy that he used in his reelection campaign.
If he is found guilty, he could be ruled ineligible to run for any public office for up to 8 years.
On Thursday, a report from Judge Benedito Gonçalves related to the case was read aloud. Arguments were presented in the court as well, and now the trial has been adjourned until next week, as per CNN.
If any of the judges request more information, court proceedings could be extended by months.
Bolsonaro, a far-right politician, had said that the charges are not justified. He also trivialized the court proceedings on Wednesday by describing them as a "storm in a glass of water."
The report from Gonçalves said that the former Brazilian leader allegedly said that the 2022 elections might have been compromised due to fraud in his meeting with the ambassadors.
He also allegedly said that in 2018 voting machines had changed voters' choices to benefit his opponent. He apparently said that the Brazilian voting machines are not auditable. He also suggested that electoral and judicial authorities were giving shelter to "terrorists."
Brazil's electoral authorities have denied such claims of flaws in the electoral system.
The case against the former President started with a lawsuit that was brought on by Brazil's Democratic Labor Party. It was against Bolsonaro and Walter Braga Netto, who was his running mate in the elections held last year.
In the elections, Bolsonaro lost by the narrowest margin in decades against Luiz Inácio Lula da Silva, who is the current President.
This was followed by riots on Jan. 8 that saw many followers of Bolsonaro breaking into government buildings in Brasilia.
© 2023 Latin Times. All rights reserved. Do not reproduce without permission.