Ousted former British Prime Minister Boris Johnson has withdrawn from the PM race on Sunday, claiming that it is 'not the right time', and opening the Prime Ministership to be taken by former Johnson cabinet member Rishi Sunak.
Johnson, whose campaign was largely unofficial, reportedly had only 59 Members of Parliament (MP) willing to back him, far below the 100 MPs needed to be included on the ballot, although Johnson has publicly claimed that he had the support of 102 MPs behind him, according to Sky News.
Because of this and the fact that he was unable to find a middle ground with fellow rivals Sunak and Penny Mordaunt regarding him becoming Prime Minister, Johnson bowed out of the race, saying that "you can't govern effectively unless you have a united party in parliament." "Therefore I am afraid the best thing is that I do not allow my nomination to go forward and commit my support to whoever succeeds. I believe I have much to offer, but I am afraid that this is simply not the right time," Johnson said.
"Although he has decided not to run for PM again, I truly hope he continues to contribute to public life at home and abroad," Sunak tweeted after Johnson announced his withdrawal.
Sunak reportedly has the support of 150 to 165 members of Parliament to become Prime Minister, including many former supporters of Johnson who flip-flopped to support Sunak instead. His closest opponent would be Mordaunt, who reportedly only has somewhere between 25-30 MPs backing her as of Sunday night, The Guardian reported.
If Sunak or Mordaunt is elected as Prime Minister, either of them would be the third Prime Minister from the Conservative Party in the past year following controversies with the past two Prime Minister, Johnson and the outgoing Liz Truss.
Many have criticized Sunak's lack of public policies under which he is running for. Sunak has been less than specific with his plans for the country, claiming that his main agenda is "fixing the economy," but offering little more than that.
"The Tories are about to hand the keys of the country to Rishi Sunak without him saying a single word about how he would govern. No one voted for this. Perhaps it's not surprising he's avoiding scrutiny: after all, he was so bad that just a few weeks ago, he was trounced by Liz Truss," Angela Rayner, deputy leader of the Labour party, said.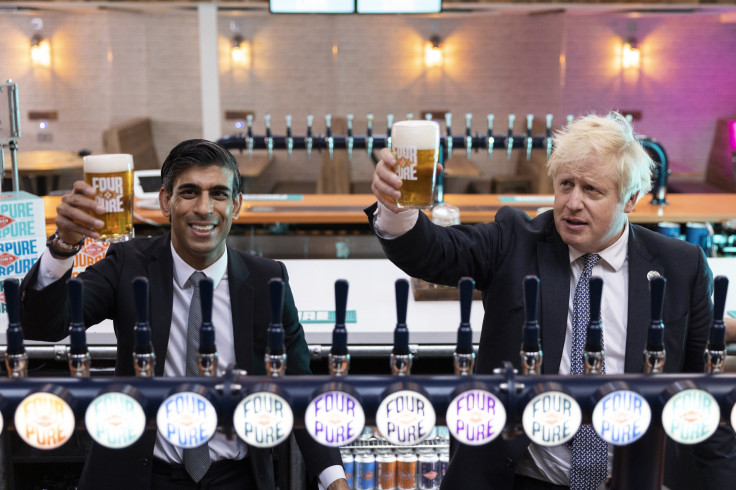 © 2023 Latin Times. All rights reserved. Do not reproduce without permission.