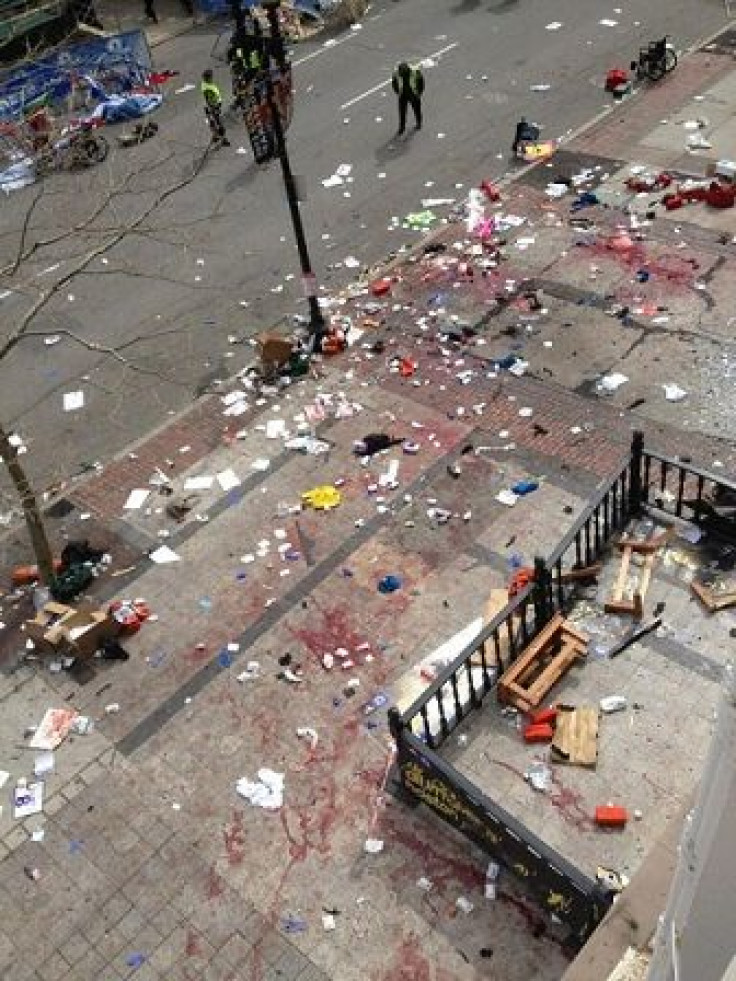 Following two confirmed explosions at the finish line of the Boston Marathon, police are starting to investigate possible bombs in other locations of the city.
Time reporter, Andrew Katz has reported via Twitter, that there was possibly an "incendiary device" at JFK Library as well as "another device" in front of Boston's luxury Mandarin Hotel. He gained this information through a police scanner.
Now we have learned that there was an unrelated fire at JFK Library.
Other reports have revealed even more devices that failed to detonate. Former Boston Phoenix reporter Chris Faraone tweeted that a police officer near the finish line stated, "There are secondary devices that have been found and are unexploded."
At 3:55 p.m., the Police set off a third controlled explosion according to ABC News and the Boston Police department has just confirmed that 23 were now injured.
According to CBS Boston, a surveillance image captured a male carrying a backpack was seen with a possible device minutes before the explosions. Another undetonated bomb was discovered under the Grand Stand which was filled with hundreds of civilians.
A suspect is in custody, a Saudi national is currently being held in the Boston hospital after suffering shrapnel wound according to the Post.
However, Commissioner Davis of the Boston Police Department has contradicted earlier news, saying that while people are being questioned, no one is in custody.
New details include a report that the injury toll has reached 78, however CNN is reporting on TV that the injury toll has reached 110. Aslo, according to NBC and 8-year-old boy is among the deceased.

ABC reports that the home-made devices were triggered with remote detonators.
For continuing news and updates, click here.
© 2023 Latin Times. All rights reserved. Do not reproduce without permission.