A woman from Florida who was posing as a licensed plastic surgeon busted after botching a rhinoplasty procedure on a man last month. The suspect was performing a procedure last Thursday when Doral Police officers came in to apprehend her.
The woman, identified as Alcalira Jimenez De Rodriguez, was performing another procedure when authorities arrived, the Miami Herald reported. The 56-year-old woman was being monitored by the Doral Police after a man reported his botched nose job last month at the Millennium Antiaging & Surgery Center at 1450 NW 87th Ave.
Identified only as Vincenzo Zurlo, the man claimed that she paid Jimenez De Rodriguez last month $2,800 for the procedure. However, he had to undergo a second procedure because the first rhinoplasty ended up with his nose not healing properly. According to the Sun-Sentinel, Zurlo paid an additional $800 for the second rhinoplasty.
But even with a second procedure, the man's nose remained deformed. It was here where Zurlo asked De Rodriguez for her medical license number as well as her medical malpractice insurance information. The woman refused to give it and it would later be confirmed with the Flordia Health Department that Jimenez De Rodriguez was not licensed to practice in the state.
"She cannot do my nose right, she prescribed me the medication from another doctor, she cannot find a solution to my pain so something is wrong, something has to be wrong," Zurlo was quoted as saying to the authorities.
Zurlo was allegedly prescribed painkillers and antibiotics but under a different doctor's name, WTJV reported.
Jimenez De Rodriguez is now being charged with practicing medicine without a license and is being held at the Miami-Dade County jail on a $5,000 bond.
According to a report from NBC Miami, Zurlo had met Jimenez De Rodriguez through a friend. Before the nose job, the bogus surgeon was performing botox procedures on Zurlo.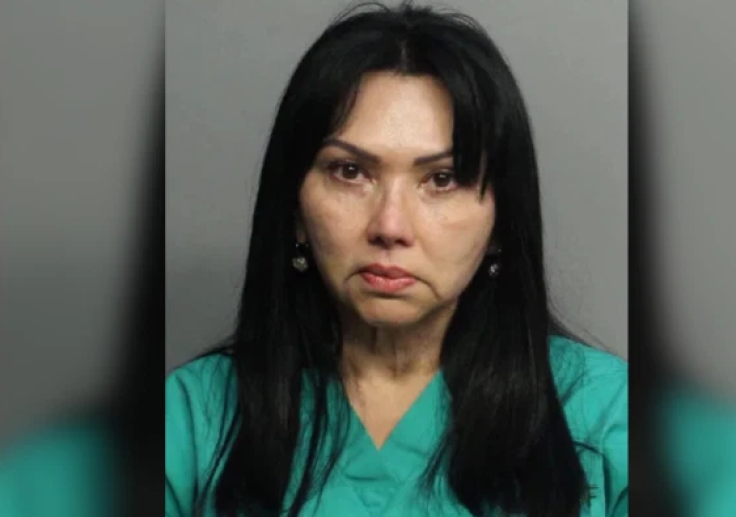 © 2023 Latin Times. All rights reserved. Do not reproduce without permission.