John Riel Casimero would love to get his chance to face Naoya Inoue at some point. Unfortunately, he will have to extend his patience. With the COVID-19 pandemic still in the air, that clash will not generate money and Top Rank CEO Bob Arum admits it is a fight he cannot afford.
A Casimero vs. Inoue fight was originally set in April. But with the ongoing pandemic, that blockbuster bout had to be canceled. Both fighters went on different routes from there and both are still making noise.
With the success the two boxers are having, fans have clamored to see a Casimero-Inoue fight. According to Arum, that will happen but not now. Without live gates and possibly having a bubble to hold it, the 88-year-old boxing promoter is not ready to spend and incur big losses to stage the showdown.
"So who is going to pay for it without the [live] gates? I cannot afford that fight—Casimero and Inoue—inside the bubble, I just can't [pay for it]," Arum said in a report from the Business Mirror.
Arum's take is not that different from other promoters who are hesitant to stage events while the pandemic is ongoing. Though he admitted that MGM is open to doing the Inoue fight, it just does not make sense in the financial aspect right now, Boxingscene reported.
"They really need spectators who would watch [live] and pay for the fight at the MGM Grand in Las Vegas to get good revenues. I can't keep doing these fights during the pandemic where I can't get spectators although MGM wants to do the next Inoue fight. They want to do it to bring in tourists and wealthy gamblers from Japan, but can't do that while the pandemic is [going] on," Arum stated.
Hence all Casimero can do right now is be patient and play the waiting game. The fight is bound to happen only once the pandemic is under control and hopefully over. For now, he and Inoue have no choice but to stay the course.
As far as Casimero, it appears he has a new target in mind. Surprisingly, it is countryman IBF super flyweight champion Jerwin Ancajas whom he taunted on social media.
"Tatang Bub haha _ you even dipped this kid of yours. There's no diploma but not yet what's shining. Because you are just giving the weak enemies. how is that going to be famous maybe just do this one just dip it in me to be famous haha tatang BuB What is this you are doing haha," Casimero wrote as translated by Rappler.com.
It did not take long for Ancajas to offer a response to the taunts of Casimero. Watch his reply via the video below.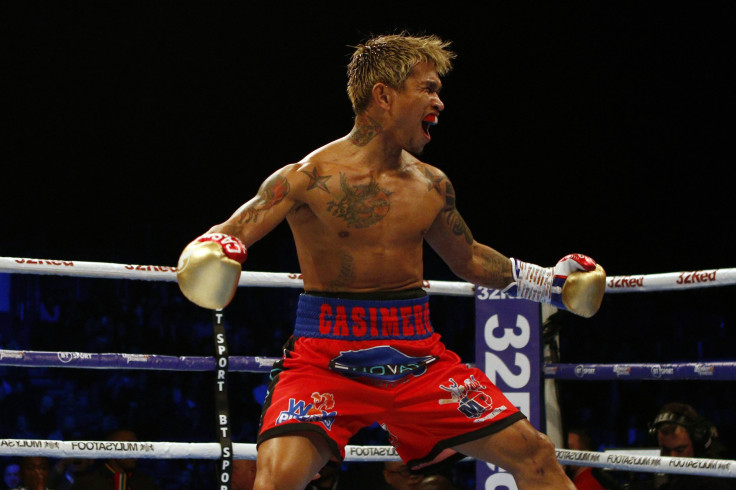 © 2023 Latin Times. All rights reserved. Do not reproduce without permission.