Boxing bodies have been under fire as of late, criticized for putting up too many weight divisions. Despite that, the WBC has gone on to add another division which they will call "Bridger." The division was meant for fighters who weigh 200-220 lbs.
WBC president Mauricio Sulaiman announced the creating of a new division with good intention. First, it was inspired by Bridger Walker, a six-year-old who made Internet headlines when he stepped up to protect his baby sister from being attacked by a German Shepherd. For those who are unfamiliar with the Walker story, it can be checked out via Instagram.
Aside from that, Sulaiman batted that the reason behind the new weight division is because some fighters have put on weight and struggled to tip the scales right. However, Sulaiman may have missed out mentioning several fighters who did so in the past but remain successful. That list includes Evander Holyfield, Chris Byrd and Alexander Povetkin.
"We have decided to create a new division called Bridger, as it is the bridge necessary to serve the large number of boxers who are between 200 and 224-pounds. This name is inspired by that hero of humanity, that six-year-old boy who heroically saved his four-year-old sister from an attack by a wild dog during the pandemic; yes, this new division is inspired by Bridger Walker," Sulaiman said.
Though these two explanations appear to mean well, the decision to add another weight class is expected to draw criticism. It was not too long ago that Floyd Mayweather Jr. openly criticized boxing bodies for having too many divisions and multiple divisions. In a nutshell, the whole thing is confusing and is making boxing look bad.
Too many champions. It's not a such thing as a super champion, not at all. And I'm not taking nothing away from no fighter. It's too many belts," Mayweather said.
Boxing bodies like the WBC take three percent of the sanctioning fees from the champion and the challenger. Aside from that, the IBF, WBA, WBC and WBO charge promoters a flat fee to sanction fights.
Mayweather is likely to be contacted for comment on the move, yet another controversy that should gain ground. Regardless, boxing bodies appear to care less and are staying the course despite the backlash.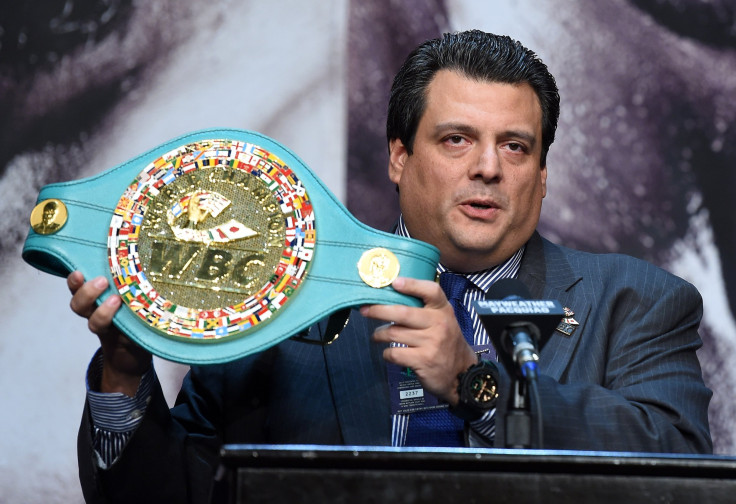 © 2023 Latin Times. All rights reserved. Do not reproduce without permission.