Errol Spence Jr. is on the comeback trail and is set to face Danny Garcia this December. But like most boxers, the 30-year-old pug is still hoping to get a chance to face Manny Pacquiao with his eyes set at the WBA belt. Spence holds the WBF and IBF welterweight titles.
His Dec. 5 against Garcia will be his official return to the ring. After winning his last fight against Shawn Porter on Sept. 28 last year, Spence was involved in a single-vehicle accident a couple of weeks later, ESPN reported. He ended up in the hospital and under intensive care and has since been out of the ring.
It took him some time to get back in shape though his name has surfaced multiple times. And one fighter that has been mentioned is Terence Crawford. But considering he is still not in prime shape, a clash with Bud could be disastrous. In an April report from ESPN, Crawford said he could make Spence look ordinary if a fight were to happen.
"When that fight happens, everybody is going to see a different side of Terence Crawford that they really haven't seen before, and they are going to see a different side of Errol Spence as well, because I'm going to make him look like an ordinary fighter," Crawford said.
Ironically, Crawford and Spence have an interest in facing Pacquiao. But probably aware that the Filipino boxing icon is nearing the final fights of his career, both are wishing to get the nod before that time comes.
Spence could use the Garcia fight as leverage though it holds no promises. He does have a valid point aiming for the WBA title of Pacquiao. But like other fighters, that depends if he wins convincingly this December.
"Pacquiao has been in the sport 20-something years, he's an icon even outside the sport. Everybody knows who Manny Pacquiao is," Spence said via Sun Sport. "That would be a great fight for me."
Unfortunately for Spence, he will have to wait. Pacquiao is believed to be facing UFC star Conor McGregor in 2021 though he could engage first in a warm-up fight. Mikey Garcia is looming as a possible opponent before the Pacquiao vs. McGregor tiff. After that, it remains to be seen if the boxer-senator will continue to fight or end his boxing career.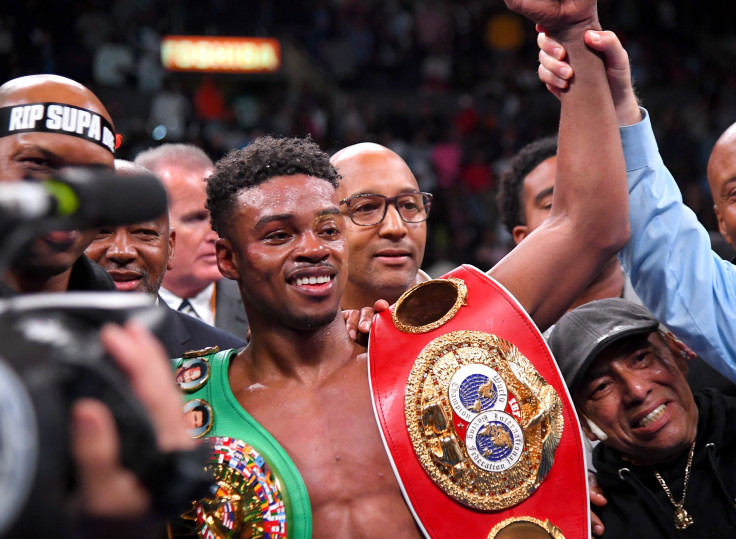 © 2023 Latin Times. All rights reserved. Do not reproduce without permission.