Manny Pacquiao wants to help his country in this fight against COVID-19 and is willing to fight anyone to raise some funds. Most know that a showdown between the Filipino and UFC star Conor McGregor has been in the air for quite some time now and the recent move of the eight-time division champion may have put that a step closer to happening.
Pacquiao, who will turn 42 in December, announced on social media that he has signed with Paradigm Sports Management. This is the same group behind McGregor and Cris Cyborg. This development boosts word that a boxing match between McGregor and Pacquiao is set for 2021. It was The Notorious who first mentioned that a clash with the boxer-senator was happening next year.
"Grateful for the support of my family, team, and fans as I continue my professional boxing journey. Big things coming! Stay tuned!" Pacquiao's post read.
It will be recalled that Pacquiao laid down one condition to make the McGregor fight happen. He wanted to be a co-promoter and it appears that part has been sealed.
Once made official, McGregor will earn the distinction of being the only non-boxer to face Pacquiao and Floyd Mayweather Jr. The Irishman faced Money in 2017 and lost via TKO in the 10th round. Regardless, his performance earned praise with most marveling at his stamina. Unfortunately, he may be in for a battle if he faces Pacquiao.
Most know the Pac-Man as someone who loves to get it on. Rather than use the ring and pick his shots, the 41-year-old is known to want to engage unload his shots at opponents. Hence, McGregor may need all the help he can get to dodge the fast punches that Pacquiao owns.
Even at his age, Pacquiao has shown he still has the speed to unload on his opponents. If McGregor is not careful, he may find himself getting knocked out from Pac-Man's flurry of punches.
Also worth considering is if McGregor would resort to dirty tactics. He admitted that he almost used his mixed martial arts strikes against Mayweather but vowed he would not consider it against Pacquiao. But that will also depend on how the trash talk will go between him and Team Pacquiao - particularly Freddie Roach.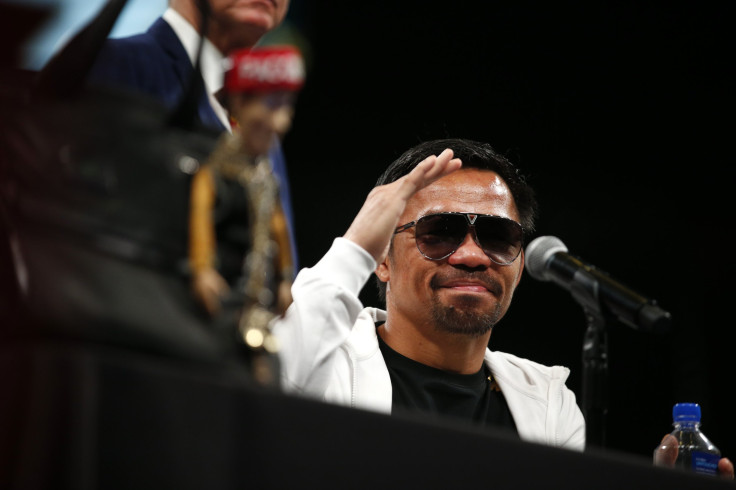 © 2023 Latin Times. All rights reserved. Do not reproduce without permission.