There is no official word coming from the camp of Manny Pacquiao as far as his plans to return to the ring. Conor McGregor is claiming that he will be facing the Filipino boxing icon and that there have been talks with the UFC.
The said fight will be a boxing match to which McGregor says he plans to control himself from resorting to some dirty tactics. But as far as the boxing world is concerned, there are actual boxers who believe that the boxer-senator will return to the ring against a professional boxer.
That includes Mikey Garcia, someone who is believed to be the leading opponent for the Pac-Man. In a talk with Fight Hype, the 32-year-old boxer says that it is he who will be facing Pacquiao next and not McGregor.
"Manny Pacquiao's next fight is not Conor McGregor. Manny Pacquiao's next fight is with me. So McGregor has to take a number. McGregor's next fight might be against Manny Pacquiao, but before that, Manny Pacquiao has to fight me first, and that's 100 percent," Garcia said.
Garcia last fought and won over Jesse Vargas via decision, Boxingscene reported. Before Vargas, he lost badly to Errol Spence Jr.
Garcia even took a swipe at the showdown if it does push through. He brands it as a form of entertainment, similar to what happened in the Mayweather vs. McGregor fight in 2017. It was a pure boxing match with the Flamboyant One winning "The Money Fight" via technical knockout in the 10th round.
Garcia knows the business side of things and said he will watch it because it is entertainment. But as far as a real boxing match, the 32-year-old is confident that a clash with the Filipino boxing icon will happen next year.
"I'll watch it. It's entertainment. Why do people watch WWE? It's entertainment. Why do people watch the really bad fights out there? It's entertainment. Manny Pacquiao's next fight is with me. That's going to happen, watch. It won't be this year. It'll be next year," Garcia said.
With Garcia giving his take, it will be interesting if McGregor will respond to his jab. The Irishman has been known to engage in a word war and one could be coming soon, likely through social media.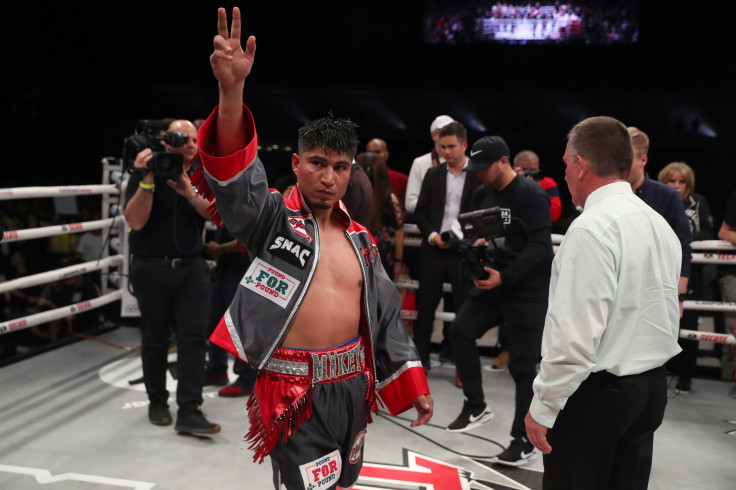 © 2023 Latin Times. All rights reserved. Do not reproduce without permission.