Evander Holyfield was one of the top names that Mike Tyson could have fought in the latter's return flight. But as most know, Iron Mike is set to face Roy Jones Jr. instead. This fight will go down on Nov. 28 in what many predict will be an interesting clash despite their ages.
Despite Holyfield failing to land another match with Tyson, the former boxing champion is not giving up. The 58-year-old remains in training at the Heavyweight Factory gym in Hollywood. It appears that he is keeping himself in shape with hopes of getting that rematch with his former adversary, TMZ Sports reported.
Retired boxers appear to be primed to make a ring return although they are unlikely to show the same performance that they did during their prime. Tyson started things off when he showed off videos of him training on social media.
That seems to have lit a fire in Holyfield. He was open to returning to the ring to face either Tyson or Riddick Bowe. But now it appears he wants a piece of Tyson after the Jones fight. This is assuming that Tyson comes out of it victorious and healthy.
While that remains to be seen, the camp of Holyfield alleges that Tyson and company are dodging any hope of the two clashing once more. One source even said that Tyson is scared to get into the ring with Holyfield. However, there is a chance that this was said to bait Tyson to a fight after Jones.
"It's not even about the money at this point, I think Tyson is scared," the unnamed source said. "We've offered multiple times and Tyson vs. Holyfield is the fight that should happen."
The first time Holyfield and Tyson fought was way back in 1996. Holyfield won that fight in the 11th round via TKO. A rematch would happen in 1997 with Holyfield winning via disqualification over Tyson. This was the ear-biting fight that most likely remember to this day.
Ironically, Holyfield's sudden interest in fighting Tyson comes nearly 23 years after that clash. For those who did not see it, check out this video.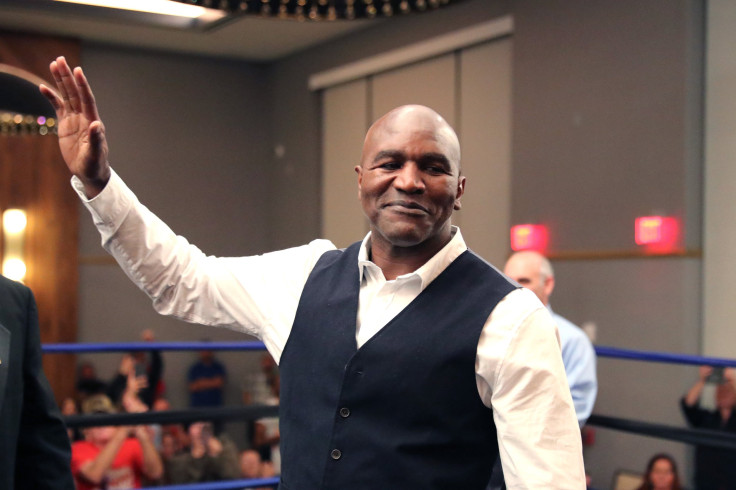 © 2023 Latin Times. All rights reserved. Do not reproduce without permission.