Mike Tyson has been busy trying to whip himself to shape as he prepares for a return bout, an exhibition fight against fellow retired boxer Roy Jones Jr. But when he appeared on "Good Morning Britain," there were viewers who got a bit concerned at the slurring responses of the former boxing champion.
Expectedly busy trying to promote the fight, people who saw the show were left pondering on Tyson. Some wondered if the 54-year-old was high on drugs or fatigues, the New York Post reported. Hosts Piers Morgan and Susanna Reid hosted the interview which some had a hard time watching.
"I just wanna do this, I plan on doing this for a charity (inaudible)," Tyson said in response to one question. "And I think I'm capable of doing that and that's what I wanna do."
Aware of the growing concern and questions in the air, Tyson said that it was late-night exhaustion that led to him answering some questions in a slurred manner. The retired boxer tried to explain that when he issues a response via social media.
"Hey mate @piersmorgan @GMB @susannareid100 and UK. I tried to stay up late for interview but fell asleep and like a lion I'm hard to wake once asleep. Training hard and going to bed early. I had no monitor so I couldn't see you guys and forgot to look into camera," Tyson said via his Twitter account.
Tyson has engaged in a lot of things aside from promoting his upcoming fight. He is also taking an active role in the coming U.S. elections as well as some other tasks. In the interview, Iron Mike expressed his support for current US President Donald Trump.
Seeing how Tyson may be spreading himself too thin, there are concerns about his health. He is already 54 and most know that a person can only do so much at that age. Though he has shown the past months of training hard and it may reach a point where he might overdo it.
Assuming these concerns on his slurring interview are indeed due to fatigue, it may be in his best interest to try not to overwork himself in the various tasks he is engaged in. Tyson faces Jones on Nov. 28 in an eight-round exhibition battle under the "Legends Only League" banner.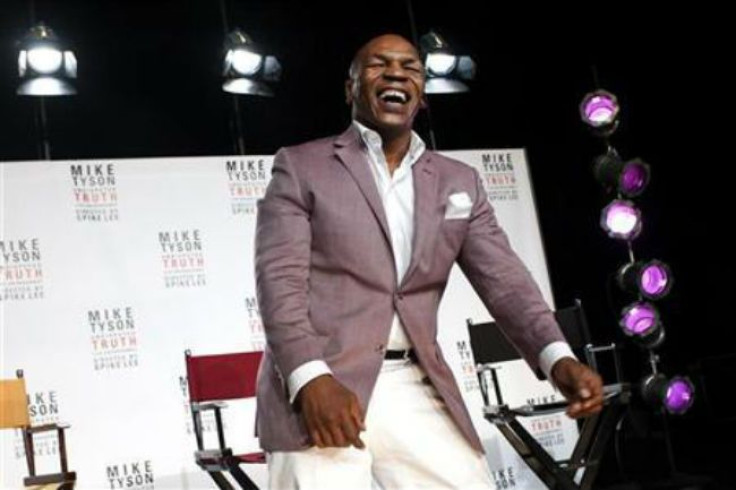 © 2023 Latin Times. All rights reserved. Do not reproduce without permission.