The New York Knicks have plenty of work to do and one source of new talent could be at the 2020 NBA Draft. The Knicks own the rights to the eighth overall pick but their preferred targets may not be available by the time it is their turn to select. Hence, New York is exploring options of trading away that pick to possibly land their needed personnel.
The Knicks have only two players in the rookie class in mind. These are James Wiseman and LaMelo Ball. Aware that they need a scorer and someone to man the middle, it makes sense why Tom Thibodeau would want only the best in this class. But the problem is that both Ball and Wiseman are tipped as top five picks. Hence, both are likely to be gone by the time New York is up.
That in mind and citing sources, Marc Berman of the New York Post bared that the Knicks are exploring deals for the rights to the eighth overall pick. This could mean that Thibodeau may use that as an asset for potential free agents available in the market. There are a lot of big names and the Knicks are hoping to attract interest from some club who may be targeting some other players in the class.
Also, it would be best to note that the Knicks are not interested in taking in a point guard. The rumor mill has been filled with speculations that New York could opt for a new court general. Rather than the 2020 NBA Draft, Thibodeau could explore veteran guards to lead their campaign. Among the names mentioned include Chris Paul of the Oklahoma City Thunder, Victor Oladipo of the Indiana Pacers and Fred VanVleet of the Toronto Raptors.
Aside from a point guard, the Knicks are looking for a player who can light up their offense. Citing unnamed sources, John Macri of Knicks Film School mentioned that the Knicks are looking for a scorer. Ball fits that need although he is likely to be selected either by the Minnesota Timberwolves or the Golden State Warriors.
In the event the Knicks fail to deal off the rights to their pick, they could reconsider some players at the 2020 NBA Draft. That includes Tyrese Haliburton, Killian Hayes, Cole Anthony or Kira Lewis Jr.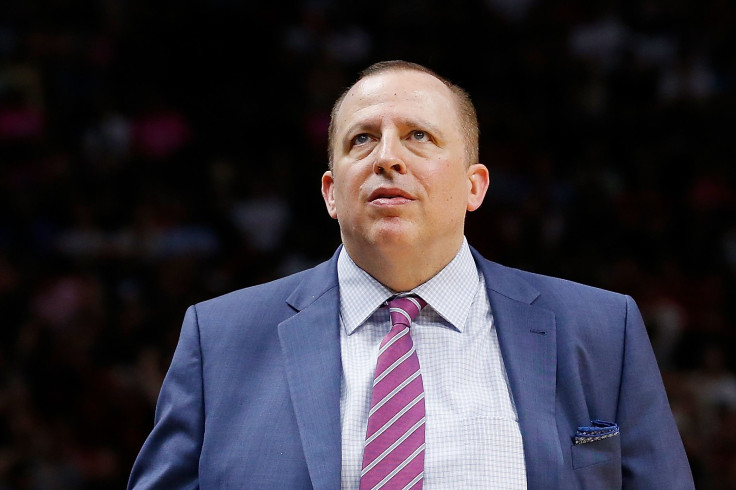 © 2023 Latin Times. All rights reserved. Do not reproduce without permission.