The Miami Heat fell short of their quest to upstage the Los Angeles Lakers, losing in Game 6 of the 2020 NBA Finals. The Heat appeared to be exhausted from their grueling 2019-20 run although most know that their finish is already an achievement on its own.
The Heat made believers out of many, making the NBA playoffs as one of the top seeds. Jimmy Butler was the main guy for the South Beach squad although the 31-year-old player got plenty of support. The list includes Bam Adebayo, Tyler Herro, Duncan Robinson and veteran playmaker Goran Dragic.
Against the Lakers, scoring two wins in the NBA Finals impressed many. But it remains that the Heat need to add more players to help out Butler. Unfortunately, there will be players who may be let go. There are two players set to hit free agency, Dragic and Jae Crowder.
Of the two, the future of Dragic will be interesting. The Slovenian is the same player that the Heat had planned to trade before the current NBA season. A deal with the Dallas Mavericks almost fell through but talks fizzled. Regardless, it appears that keeping the 34-year-old guard turned out to be good for head coach Erik Spoelstra.
Dragic was another reason why the Heat managed to get to the NBA Finals although an injury cut his run short. He made a surprise return in Game 6 but it was pretty clear he was not his usual self. The veteran guard ended up with only 5 points and a rebound in 19 minutes of action, playing through pain.
Looking ahead, there is no assurance that Dragic will be back. Further compounding that is the Slovenian is dealing with a plantar fascia injury. NBA teams who could consider the Slovenian will consider that as well as his age.
At 34, the chances of Dragic getting a new hefty deal are not looking good. With most teams prioritizing young players, the Slovenian guard could end up getting a short-term and mid-sized salary. The Heat could reconsider him although he may slide down the rotation. With Herro, Robison and Kendrick Nunn the new breed of guards for the Heat, the best to expect is Dragic taking on a smaller role and likely mentoring the young guns.
Other teams could take a chance but offer the same length and contract value. Hence, it should be an interesting offseason for the 2014 NBA Most improved player.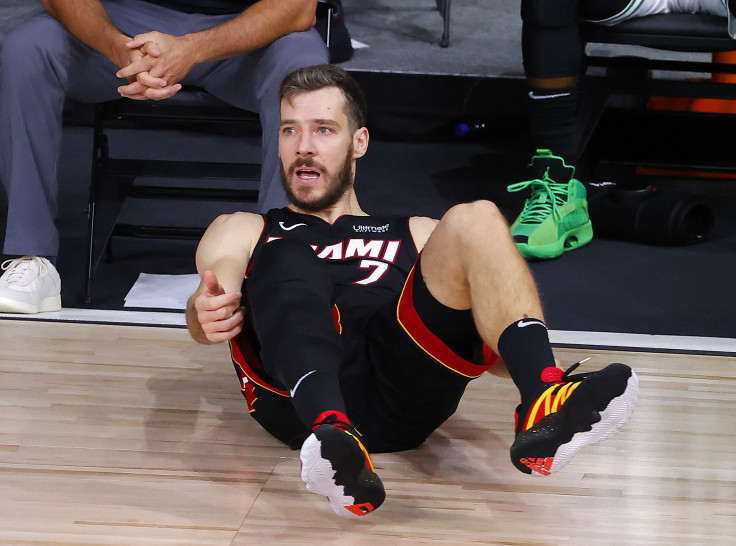 © 2023 Latin Times. All rights reserved. Do not reproduce without permission.