Win or lose, Jae Crowder is set to hit free agency in the offseason. The 30-year-old player is set to become an unrestricted free agent and there is no question he has been another key figure of Miami Heat coach Erik Spoelstra.
Speaking to Barry Jackson of the Miami Herald, Crowder is hoping to work something out with the Heat. He admits it has been a great ride and speaks highly of the South Beach club.
"Hopefully we can work something out," Jae Crowder said. "It's enjoyable because we're winning. Last two teams standing. It's been a great, great organization to be a part of."
It will be recalled that Crowder ended up with the Heat, part of the Andre Iguodala trade. He has a close relationship with Jimmy Butler, something that could further boost his chances of re-signing. But of course, that would all depend on whether Spoelstra and Pat Riley have planned after this 2019-20 NBA campaign.
With the Heat, Crowder has been averaging 12.1 points, 5.8 rebounds and 1.9 assists in the NBA playoffs. He also owns a decent shooting clip from the field at 41.3 percent and 35.4 percent from beyond the arc. Aside from that, he is getting it done at the defensive end.
Whatever happens, he is a player that could be back although this depends on what is on the table. He will be wrapping up his deal worth $7.8 million after the NBA Finals and could be offered a raise by the Heat. If not, several NBA clubs could come in and see if he is available.
Regardless, the good news is that Crowder is open to returning to Miami next season. He has proven his worth but needs to attend to their current situation. The Heat are in a 1-3 hole against the Los Angeles Lakers and most feel that the series is over.
The odds may be stacked against them although most forget this is a team that fought their way to the top. They could pull off a stunning game 5 win to extend the series. The best way to put it is by taking it one game at a time. It will be a long haul though nothing is impossible even against a powerhouse Lakers' quintet.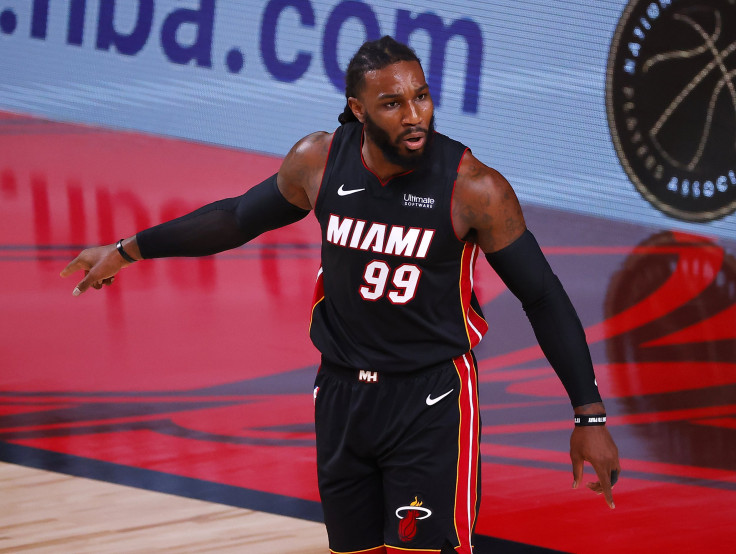 © 2023 Latin Times. All rights reserved. Do not reproduce without permission.