LeBron James won his fourth while Danny Green got his third NBA title after the Los Angeles Lakers finished off the Miami Heat in the 2019-20 NBA Finals, 106-93. The purple and gold made sure that there would be no Game 7, aware that giving the South Beach squad some glimmer of hope could spoil their season-long goal.
Aside from James and Green, JaVale McGee is the only other player to have won the NBA title thrice. He was part of the Golden State Warriors champion teams of 2017 and 2018. But James and Green hold something more special, having won it with three different teams.
James has four NBA titles across his name. He won two with the Miami Heat, one with the Cleveland Cavaliers and now with the Los Angeles Lakers. Green won his first with the San Antonio Spurs, the second with the Toronto Raptors last year and now with the purple and gold.
This places both James and Green in a list of players who have won multiple NBA titles playing for three different teams. The other players who did it were Robert Horry who played for the Houston Rockets (1994, 1995), Los Angeles Lakers (2000-2002) and the San Antonio Spurs (2005 and 2007). John Salley also owns that distinction, part of the Detroit Pistons Champion team (1989, 1990), the Chicago Bulls (1996) and the Los Angeles Lakers (1999-00).
Of the four players who mentioned, Horry owns the most number of NBA rings, winning it seven times. Assuming they stay the course, James and Green could win more titles with the Lakers. That could happen as early as next year.
James is certain to stay in Hollywood and could catch up to Horry for as long as his body can take it. Green, on the other hand, could end up getting shipped if the Lakers find a suitable deal to get better.
Also, Rajon Rondo needs special mention. He also made the record books by being only the second player to win titles with the Lakers and the Boston Celtics, CBS reported. The first one to do it was Clyde Lovellette. He won the NBA title with the Lakers in 1954 and then had two more with the Celtics in 1963 and 1964.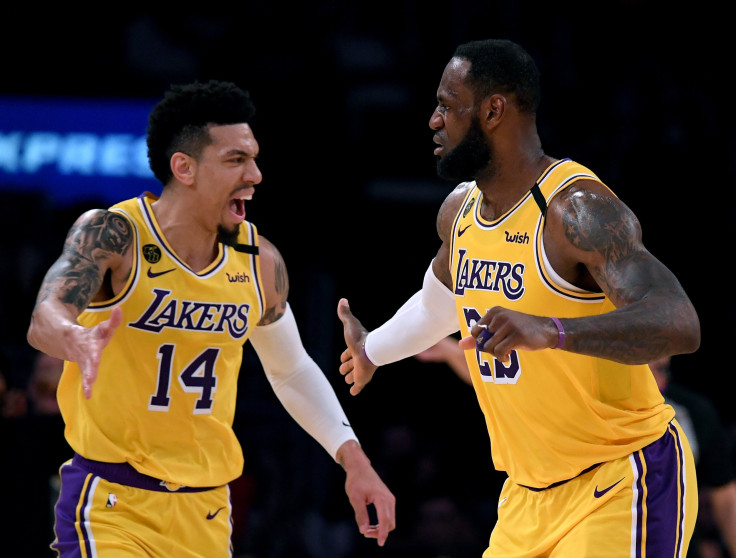 © 2023 Latin Times. All rights reserved. Do not reproduce without permission.