Mike Tyson has found success fighting exhibition boxing matches although it would take much for him to get into the ring. It appears that one possible next fight for a 55-year-old retired boxer is facing YouTuber and friend Jake Paul.
The idea of seeing Tyson and Paul in the ring is nothing new. However, it was not until now that such was brought up once more.
Tyson was at the "Hotboxing" podcast this week with Jermell Charlo and Paul Pierce. The three discussed various topics, including a rumored clash between Iron Mike and Jake Paul.
"Nobody told me that," Tyson said. "Hey, I ain't got no f***ing money. So, where's the f***ing contract?" Tyson said when asked by Pierce about the rumored fight.
"I've never heard this from nobody, I've just heard this from you guys," the former boxing champ added.
It should be noted that Tyson and Paul are friends. It is possible that the discussion was a way to spur up some noise. However, it does not necessarily mean that a showdown between Tyson and Paul is coming.
For one, the billion-dollar offer on the table will be up for debate. Although Tyson claims he could use the money, It will be interesting if "The Problem Child" will agree to that huge amount of money.
Jake Paul undoubtedly owed Tyson something for the success he has had in boxing. But seeing them clash in the ring remains to be seen.
Previous reports were claiming that Tyson was in advanced talks with Paul to fight in a $49 million boxing match. All those were shot down by "The Baddest Man on the Planet."
However, his recent comments on the podcast may hint otherwise. But it would take a huge amount of money for the former heavyweight champion to sign on the dotted line.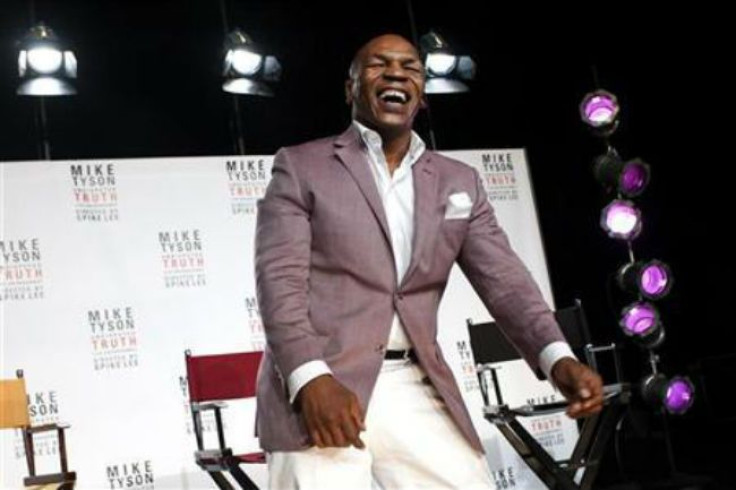 © 2023 Latin Times. All rights reserved. Do not reproduce without permission.