A violent Wyoming man accused of brutally scorching a toddler with a butane torch before gruesomely killing the boy and disposing of the child's body in a dumpster earlier this year has had his bail set at $1 million.
Wyatt Dean Lamb, 27, made his first appearance in court in Cheyenne on Tuesday, after being charged for the horrible killing of his girlfriend's 2-year-old son, Athian Rivera, who went missing in late February, the Associated Press News reported.
According to court documents, a Cheyenne police detective interviewed Kassandra Orona, the mother of the slain toddler, on the day she reported that her son had gone missing, according to Wyoming News.
Orona told authorities she left her children under Lamb's supervision on Feb. 18 before heading out to work. The mother explained that Lamb first moved into the 400 block of Desmet Drive flat she shared with her kids in August 2020 after their relationship became serious.
During her work shift that day, her boyfriend had reportedly contacted her several times to relate updates about the young Athian whom Lamb said was vomiting and coughing intensely.
After Orona arrived home late from her work shift, she went to check on her kids who were, at the time, already sleeping together in the same bed. The mother began noticing Lamb acting suspiciously that night.
The couple reportedly stayed up until 4:30 in the morning to smoke marijuana before falling asleep.
The next morning, Lamb asked Orona if they had clean sheets because he wanted to change the beddings that Athian had supposedly vomited. With this seemingly thoughtful gesture, Orona sensed that Lamb was "being nicer than normal." He also offered to drive Orona's daughter to school even though the school was close to their apartment.
Later that morning, Athian's brother awoke and hung out with Orona in their living room. The mother thought the other boy was simply still sleeping so she did not bother to try and wake him up. The mother then proceeded to take a nap, during which she'd be awakened briefly by the sound of her boyfriend doing chores and opening trash bags.
At around 12:15 p.m. afternoon, Lamb abruptly woke up Orona and said that Athian was missing and that he had found the apartment door swung open. The panicked mother immediately began looking for her son inside their apartment and in the neighboring area to no avail. Orona then alerted authorities for help tracking down her son.
However, after offering an inconsistent testimony to the police, Lamb quickly emerged as a suspect in the missing child's case. Lamb claimed to have taken a taxi to his home on the 2500 block of Deming Drive during hours he was unaccounted for on the day Athian went missing.
Upon further investigation, it was revealed that Lamb had already moved out of his previous address in August 2020. Local taxi operators were also approached by authorities who denied ferrying a passenger to the said area on the day of the incident.
The young boy's body was discovered around 3 p.m. Feb. 19 in a dumpster just outside the premises of the apartment complex Orona lived in.
The 2-year-old was found to have suffered scattered blunt force injuries over much of his body. Authorities discovered the remains bundled in a blanket and wrapped in trash bags. The remains exhibited signs of serious burns to the boy's groin area with scars consistent with injuries that may be inflicted by a blowtorch found in the couple's apartment. A postmortem examination also found several contusions and abrasions.
Athian's cause of death has been listed as the result of cerebral edema with herniation, caused either by blunt force trauma so severe it caused brain swelling, or restricted oxygen. DNA tests confirmed Lamb's fingerprints had tied the knots on the trash bags used to hide the boy's body, The Daily Beast reported.
Lamb was immediately booked after the discovery of the child's remains. It has also come to light that the suspect had strangled Orona in 2020 during a heated domestic dispute.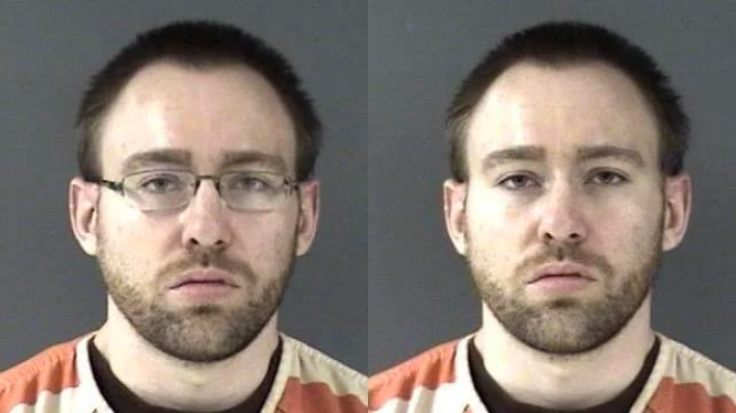 © 2023 Latin Times. All rights reserved. Do not reproduce without permission.