Gabriel Moak has been charged with first-degree murder in connection with the fatal shooting of Joseph Heck. Both were believed to be good friends and the motive of the killing has yet to be known.
On Nov. 10, Heck was shot multiple times in the 1400 block of Xavier Street, the Denver Post reported. Police responded to a 911 call from a man who was found bleeding and lying in a stairwell at around 2:40 p.m.
Denver Fire and Denver Health paramedics arrived and provided aid to Heck. The shooting victim was later brought to the Denver Health Medical Center but was pronounced dead upon arrival.
The Denver Office of the Medical Examiner ruled the death a homicide from multiple gunshot wounds.
In the arrest affidavit, it was stated that Moak and Heck were good friends. Authorities were able to interview a witness confirmed that the two were indeed friends. When police showed a photo of Moak, the witness, whose name was withheld, confirmed that it was the 53-year-old who shot Heck multiple times, the Denver Channel reported.
The same procedure was done on the person who called in the shooting. The caller was shown a photographic lineup and selected Moak and another person. An identification could not be made at that time.
As of this writing, police have yet to determine the reason behind the shooting. Moak is scheduled to appear in court for a first advertisement hearing on Thursday.
The person who made the 911 call was reportedly in a meeting with his headphones on when the shooting occurred per the affidavit. When he went outside, he saw the man walking away from the area where the gunshots were coming from.
At that point, the man was left to choose between either following the man he felt was the suspect or helping the victim. He chose the latter and made the 911 call.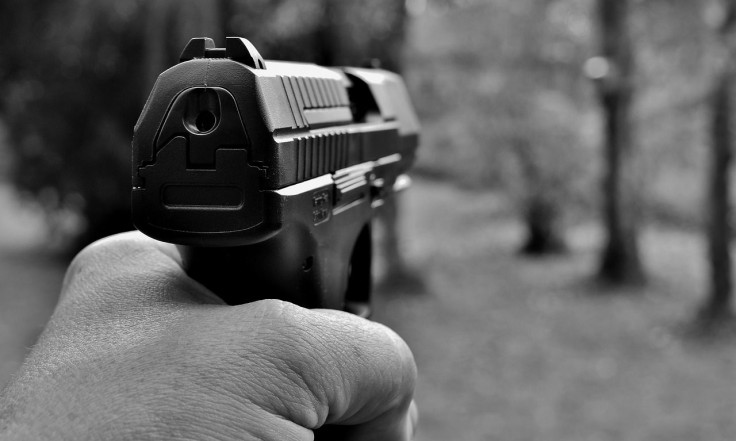 © 2023 Latin Times. All rights reserved. Do not reproduce without permission.