Very few people on the planet who love Hollywood haven't heard the name Brad Pitt. The actor has been making waves through his talents since 1987, and in the process he has earned millions over the years.
What is Pitt's net worth as of this year? According to Wealthy Gorilla, he has about $300 million. That wealth has made him one of the richest actors in the world.
Pitt's big break came in the 1987 TV series "Another World," but he shot to fame with his role in the 1991 movie "Thelma & Louise," which is about two women taking an unexpected vacation that goes horribly wrong.
Some of the most popular movies that Pitt is known for are "Mr. & Mrs. Smith," where he fell in love with Angelina Jolie. The couple made headlines back then with their romance, but they eventually split. The other movies he is known for are "Fight Club," Ocean's Eleven," and "Moneyball."
Pitt has earned money not only as an actor, but as a producer as well. He had produced movies like "12 Years A Slave," "Ad Astra," and "The Big Short." His upcoming projects include "World War Z 2" and the TV series "Americanah."
Having around $300 million of his hard-earned money lets Pitt buy things that ordinary folk can only dream about. But, apart from the flashy things he can buy, the actor has shown that he can be a friend of the environment when he made it to the 2007 premiere of his movie "Ocean's Eleven" in a BMW Hydrogen 7, which costs around $118,000, The Richest reported.
Like any other rich celebrity, Pitt also loves real estate. Back in 1994, he bought a haunted house from Elvira, who is known as the mistress of horror, for $1.7 million. This is one property he still owns.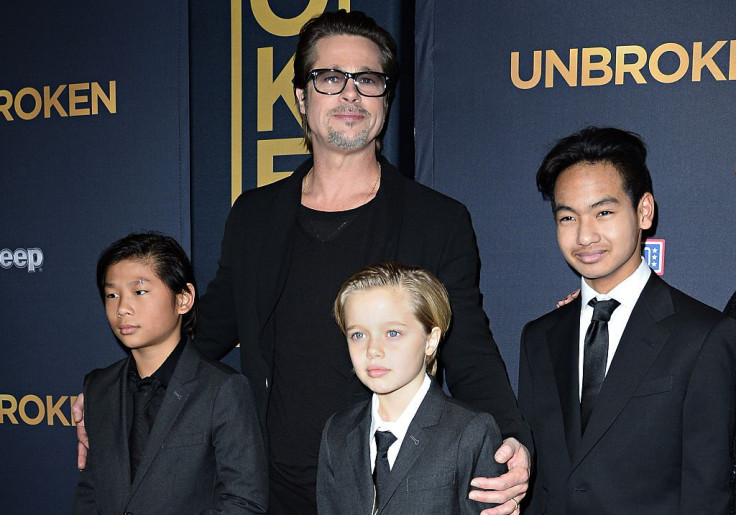 © 2023 Latin Times. All rights reserved. Do not reproduce without permission.